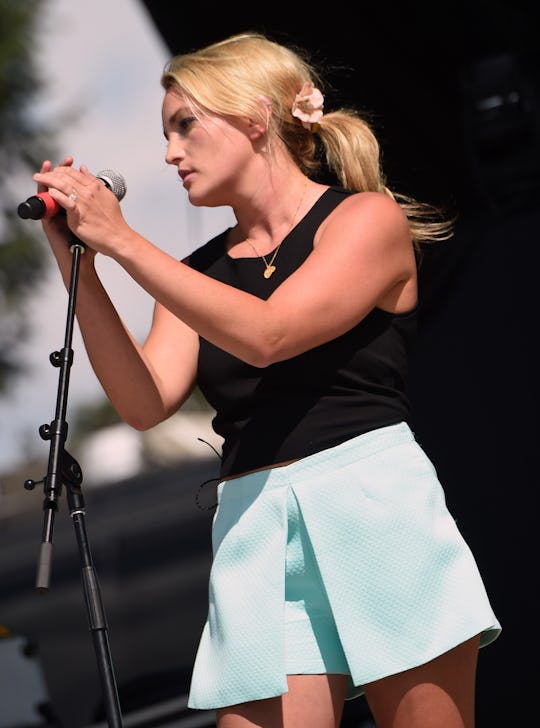 Rick Diamond/Getty Images Entertainment/Getty Images
Jamie Lynn Spears Knows How To Co-Parent
Jamie Lynn Spears and her family are out of the woods. Following a scary ATV accident last week, Spears' daughter Maddie is finally home from the hospital, though it was clearly a trying time for her family throughout the ordeal. At one point things became so serious that Spears and Maddie's father, Casey Aldrige, prayed together in the hospital for their daughter, even though the couple split up in 2010. Despite the odds, it's a sign that the two definitely have this separate co-parenting thing down, which isn't always an easy thing to do. Not all families are so lucky. But the solidarity obviously worked.
Maddie, 8 years old, was riding an ATV in Kentucky last week, across property that belonged to her stepdad, Jamie Watson, when she accidentally drove the ATV right into a pond. She was submerged for some time and nearly drowned before she was airlifted to the Children's Hospital in New Orleans. Maddie's mom, father, and stepfather all rallied around her and kept vigil.
A friend of Aldridge told People, "They sat around her bed, talked to her, held hands and prayed." The family friend added, "[Casey] and Jamie Lynn have joint custody, and they've been getting along okay, so it was fine for them to be together." And it was all in the name of ensuring that Maddie knew that they were all there, waiting for her to wake up after the tragic accident.
When Maddie woke up, she was already busy talking and there were thankfully no signs of neurological damage. Doctors took her off the ventilator and sent her home last Friday. Maddie's stepdad wrote on Instagram, "Thanks to the amazing first responders, and medical teams at University and Children's Hospital in New Orleans, LA, we are headed home with our baby girl as she continues to recover." Maddie is already doing so well, in fact, that she stopped by her school on Tuesday to deliver Valentine's treats to her classmates, though she isn't totally ready to be back in school full time. Doctors expect her to make a full recovery.
Jamie Lynn wrote on Instagram that Maddie was so excited to see her friends and hand out "cute treats" to everyone in her class. She wrote, "It was a great moment for us after everything that has happened. We are so thankful to celebrate Valentine's Day with the ones we love, and we don't take a second of it for granted."
Maddie's aunt, Britney Spears, was also relieved to see that Maddie was doing so well after the ATV accident. She said it was a "miracle" that she was able to go home just after a week and thanked fans for their thoughts, prayers, and support. "My family appreciates it more than you will ever know," she pop star tweeted.
Everyone is glad that Maddie came out OK after the accident, since it must have been terrifying. But with all the family support, was there ever any doubt she would be alright?