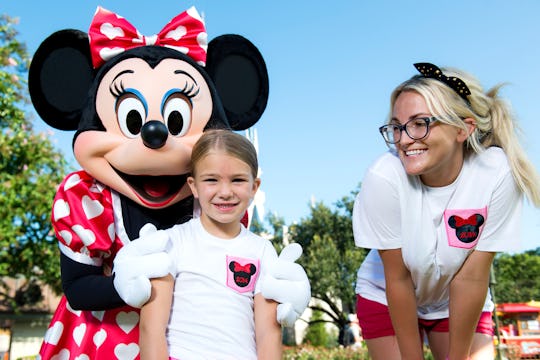 Handout/Getty Images Entertainment/Getty Images
Jamie Lynn Spears' Daughter Has Fully Recovered
Good news all around! Earlier this month, Jamie Lynn Spears' daughter, Maddie Aldridge, was involved in a terrifying accident in Kentwood, Louisiana: The 8-year-old's ATV flipped over into a pond, where she remained submerged for over a minute before paramedics could rescue her. Luckily, however, it seems that Spears' daughter has fully recovered from her ATV accident.
On Saturday, Spears shared an update on Maddie's condition on Instagram, letting fans know that all was well. "So blessed to say that my daughter has fully recovered, and returned to all her normal activities," Spears captioned a selfie. "Which means I had to as well, today is my first day back to work. I want to thank everyone again for all their prayers... God truly blessed us with a miracle... love y'all #Godisgood."
Fans had been weighing in on social media with well wishes for the Spears family after news emerged of Maddie's accident. After her Feb. 5 accident, it was approximately two days before Maddie regained consciousness. "With her father, mother and stepfather by her side, Maddie regained consciousness mid-day Tuesday, Feb. 7," Maddie's hospital told People that Sunday. "Maddie continues to receive oxygen and is being monitored closely but it appears that she has not suffered any neurological consequences from the accident."
It's the kind of lucky recovery that any parent would dream of after such a scary incident. According to People, Spears and her husband (Maddie's stepfather, Jamie Watson) immediately jumped into the pond, but they were unable to separate Maddie from the ATV's seatbelt and safety netting. Fortunately, paramedics arrived within two minutes and were able to free Maddie, who was then airlifted to a nearby hospital. She was able to return home by Feb. 10, and by the 26th was back to "all her normal activities."
Spears' older sister, Britney Spears, also thanked fans for the support the Spears family had received. "Thank you so much for all of your love and support this week," Britney tweeted after Maddie was allowed to return home. "My family appreciates it more than you will ever know."
Judging by Spears' Instagram shots, it looks like Maddie is back to playing basketball, and she made it in to school during her recovery in order to drop off Valentine's treats for her classmates. It's great to hear that Maddie's made a full recovery — hopefully she and her parents will be able to heave a huge sigh of relief and go back to enjoying their family's everyday life, now that they've been given the all-clear.