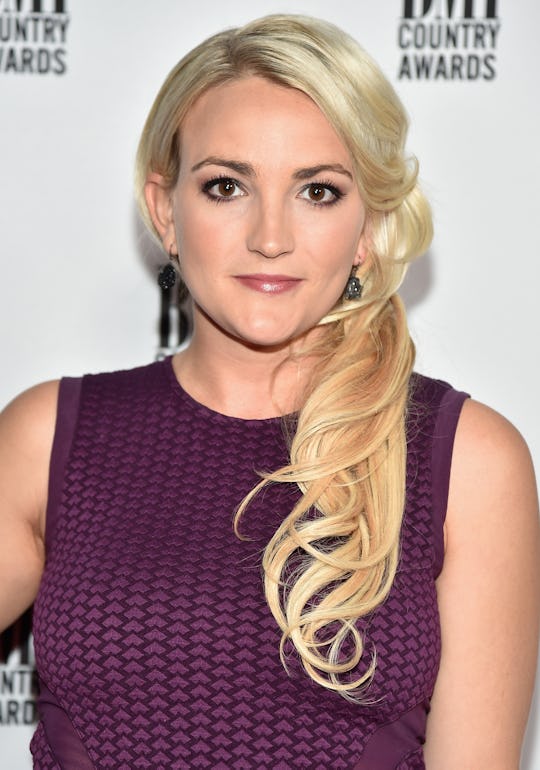 Michael Loccisano/Getty Images Entertainment/Getty Images
Jamie Lynn Spears' Daughter Is "Awake & Talking"
While the rest of the country was engrossed in their televisions Sunday afternoon and evening, watching football, a wave of poignant commercials, and Lady Gaga's halftime show, actress and singer Jamie Lynn Spears' family was dealing with tragedy. Spears' daughter, 8-year-old Maddie, was in a very serious all-terrain vehicle accident during a hunting expedition on Sunday, and, until now, the girl's condition has been largely unknown. Fortunately, as People reported on Tuesday, Spears' daughter Maddie is awake and improving following the ATV accident — a definite relief to all her loved ones.
The accident, which took place at a family property in Louisiana, involved young Maddie flipping over in the ATV after swerving, and landing in a pond, remaining under water for an extended amount of time, as family and friends struggled to get Maddie out of her seatbelt. Luckily, paramedics arrived to the scene soon after, and were able to get Maddie airlifted to a nearby hospital, where she remains today. On Tuesday, as mentioned, People obtained an update from the family's representative on Maddie's condition, and it appears she's making some progress.
The statement, from the town's sheriff department, notes that Maddie "is aware of her surroundings and recognizes those family members who have kept a round-the-clock vigil since the accident."
The statement also noted that "doctors were able to remove the ventilator today and she is awake and talking. Maddie continues to receive oxygen and is being monitored closely but it appears that she has not suffered any neurological consequences from the accident."
During the accident, reports stated that young Maddie was underwater for several minutes, a situation which in some instances might cause brain damage from being unconscious for an extended period of time. However, as this new statement makes clear, things are looking up for the Spears family, as it appears no neurological damage was reported in the statement.
Fans will remember Spears from the Teen Nick sitcom, Zoey 101, in which Spears played the leading role. The series came to an end in 2008 when Spears became pregnant with Maddie. Since then, she has spent her time with her family, and pursuing a musical career; Spears and her family, Maddie included, also enjoy plenty of time together outdoors, hunting and getting plenty of fresh air, with this recent accident being the one dark spot on that tradition.
While many may be relieved that Maddie appears to be making a recovery, it's still important to keep the Spears family in your thoughts, as they're more than likely struggling to piece everything back together after such a terrifying incident.