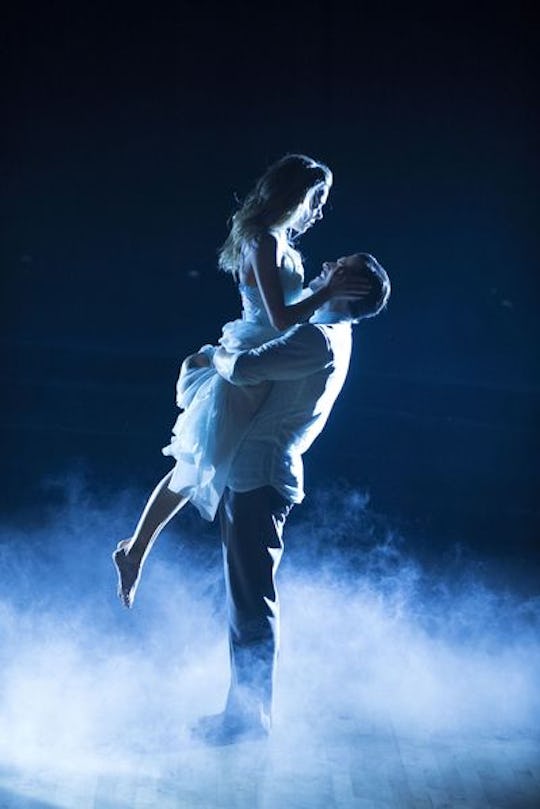 Eric McCandless/ABC
Jana Is Eliminated On 'Dancing With The Stars,' Leaving Just Three To Compete
On the penultimate episode of Season 23 of Dancing With the Stars, the four remaining couples performed two dances in the hopes of making the finale, and hopefully the mirrorball trophy. In the end, Jana was eliminated on Dancing With the Stars, leaving just three contestants left to compete in the finale. It's been 11 grueling weeks, and as the judges have repeated over and over again, everyone should be incredibly proud to have made it this far. Nevertheless, it was sad to watch Jana and Gleb go.
The last night before the finale started with each couple performing a redemption dance, a routine they struggled with at some point in the competition. The second dance was a freestyle routine, meaning that the contestants got to choose their own routine with absolutely no rules. As beautiful as their routine was, it unfortunately wasn't enough to see them to the final three. In the few seconds of interview time that she got before time was up, Jana was gracious about being sent home. "It was our time," she said, reiterating that everyone on that stage deserved to be there. "I've learned so much about myself and how strong I can be," she said, adding that the experience has been "so much fun," and crediting all of her growth to Gleb.
The couple received high marks for both of their routines, unfortunately just not quite as high as their fellow competitors. At the end of their freestyle, in which they used a long scarf as their only prop to sort of chase after one another, Gleb is seen saying "I'm sorry," to Jana, for a tiny mistake involving one of their lifts. It's even possible that this is the small hiccup that cost them the finale. The judges noticed the mistake, and took off a point, giving them straight 9s whereas the other couples earned 10s. It was a real bummer, and possibly unfair that this is the reason they didn't get a spot on the final three.
Carrie Ann Inaba called Jana something of the underdog, who has worked her way up to where she is and proven herself stronger than she looks. Competing against professional athletes she totally held her own, and looked damn good doing it. Jana will definitely be missed, but I can't wait to see who takes the Mirrorball for the finale.