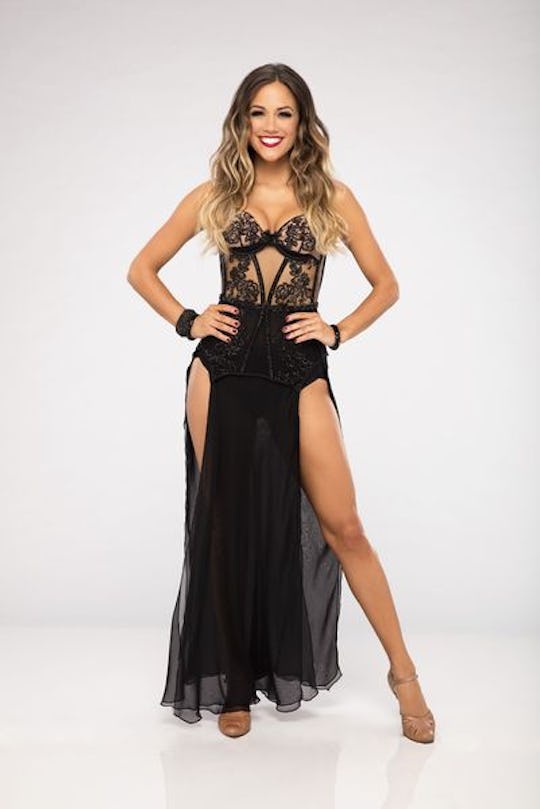 Craig Sjodin/ABC
Jana Kramer Dedicated Her 'DWTS' Dance To Her Daughter & Basically Everyone Cried
Monday night's Dancing With the Stars was "Most Memorable Year" week, which is often the most memorable (and most tear-jerking) week of the competition. On it, Jana Kramer dedicated her dance to her daughter and moved everyone to tears. Her most memorable year was 2016, the year that her daughter was born. And her heartfelt performance earned her her highest score yet, 26 out of 30.
The "Most Memorable Year" week often brings out the most heartbreaking stories from the contestants on the show, and Jana was no different. Though she was celebrating the birth of her daughter, she also shared the most difficult time in her life, 10 years ago when she divorced her first husband. She told the audience that he had allegedly been physically abusive, and was actually sent to prison for attempted murder... of her. Are you crying yet? Luckily, Jana found the courage to leave, and now has a beautiful baby girl, who she said healed all her wounds from her old heartbreaks. Everyone tends to give it their all on this week, as the dances are more emotional and more meaningful. Jana's definitely was a beautiful, lyrical, and technically fantastic contemporary routine.
The first thing Carrie Ann Inaba said in her critique was "Thank you for setting such a wonderful example for all women and your daughter." She also said that Jana had a "breakthrough" tonight. Julianne Hough had one word, "Perseverance," and teared up herself. Then she got her "second wind" as Bruno termed it, and went on to praise the huge improvements Jana made throughout the competition so far.
Following her dance, Jana burst into tears while looking at a giant screen of her daughter, then ran to wear the munchkin was watching on the side of the stage (with a pair of adorable and enormous headphones to block out the sound). Jana has clearly been through an incredible struggle and an enormous amount of pain in her life. It takes huge amounts of courage to leave an abusive relationship, and even more to speak so publicly about it. Jana said, "If I can help get one person out of there then I've done my job." Bravo, girlfriend.