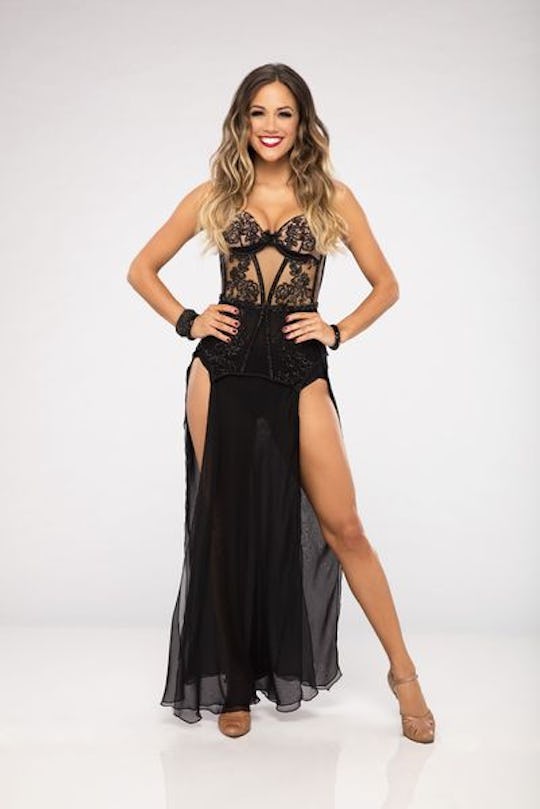 Craig Sjodin/ABC
Jana Kramer Earns Her First Perfect Score On 'DWTS' And It Was Everything
For the first few weeks on Dancing With the Stars, it felt like Jana Kramer's star wasn't shining as brightly as it could have done, and she sort of faded into the background. Then on Memorable Week night with a dance dedicated to her baby daughter, she finally made her mark. And on Monday night's Latin Night episode of Dancing With the Stars, Jana Kramer got her first perfect score and it was hot, hot, hot.
She and partner Gleb were assigned the Argentine Tango to Selena Gomez's "Can't Keep My Hands to Myself," which is a pretty sexy song, in case you were wondering. This is where Jana was tasked with letting all of her sexual energy come forward in the dance. Though she seemed a little uncomfortable with that idea in her video package, it did not show at all in her dance, which was gorgeous and perfect and downright professional. Oh, and she had just been told that she was in jeopardy moments before she was supposed to perform. Jana must do well under pressure because this dance could not have been more perfectly executed. Favorite to win Laurie Hernandez better watch out because Jana might just be here to steal her thunder.
As soon as she finished, with a sexy dip beneath an on-stage shower, naturally, she turned to see all four judges standing and clapping. "Now that was chemistry!" Julianne Hough exclaimed. It's true. They might actually be in love, it's how connected they looked on stage. Bruno Tolioni praised it as "down and dirty," with around fourteen rolled r's, and guest-judge Pitbull stood up and did his own little hip twist. Carrie Ann Inaba pointed out that going the sexy route is almost easy for them because their chemistry is so "incredibly palpable." But she also said that "Tonight I saw you dancing like you're going to take that Mirrorball Trophy."
They were awarded with straight 10s from all four judges, for a 40/40, the highest score of the night, and the highest score Jana's gotten yet. It feels like Jana the swan has finally emerged, and we can prepare for some beautiful routines from here on out. That is, as long as she gets enough votes to stay in the competition.