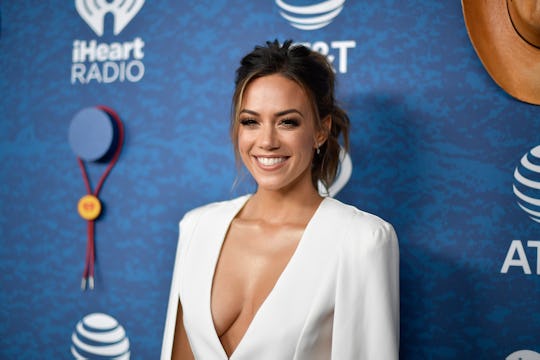 Matt Winkelmeyer/Getty Images Entertainment/Getty Images
Pregnant Jana Kramer Explains Why Her Sex Life Is Pretty Frustrating These Days
Following a heartbreaking miscarriage in December 2017, Jana Kramer took to Instagram in June to announce the happy news she's expecting baby number two with her husband, Mike Caussin. The couple's next kiddo is a boy, and the parents couldn't be more thrilled about the pregnancy. The only problem? Jana Kramer isn't having much sex during pregnancy because Caussin doesn't share her enthusiasm for the bedroom at the moment, as she told Us Weekly in a new interview. And as it turns out, Kramer's dilemma is pretty common; many couples experience conflicting sex drives during a pregnancy. Translation: the struggle is real for pregnant people in more ways than one.
One of the most likable things about Kramer is her transparency. From Kramer's transparency about her miscarriage to her openness about Caussin's infidelity, fans love that she's an open book. And Kramer kept up her relatable vibe on Tuesday when she told Us Weekly all about her sexual frustrations now that she's pregnant. "I want to have sex all the time, Kramer confessed to the magazine. "My husband doesn't as much."
Although it might be easy to chalk up Kramer's bedroom issues to marital discord, it probably has nothing to do with their relationship. The truth is a lot of couples struggle to find a happy medium in their sex life during pregnancy for a variety of reasons. In fact, if you Google "not having sex during pregnancy," you'll be treated to a bunch of articles or discussion forums about the issue. Some parents, for instance, struggle with attraction when their partner's body starts to change. "A changing body can be very difficult for some men," Mary Jo Rapini, a psychologist who specializes in sex and intimacy issues, explained to Fatherly. "Some guys hold to a picture perfect image of women they're sexually attracted to."
Others find sex during pregnancy uncomfortable (remember when a then heavily pregnant Cardi B tweeted about how she couldn't catch her breath during sexy times?), and it's completely understandable for a person to be disinterested in sexual intimacy when they're in pain.
Another compelling reason for intimacy issues during pregnancy concerns hormones. It's quite common for males, for example, to experience a big dip in their testosterone levels prior to parenthood, while expectant women can experience an increase. Kramer knows about testosterone all too well, telling Us Weekly: "I've got some testosterone going through my body. So I'm like, 'Let's go.'"
So, what can Kramer do to find a nice balance with Caussin? It's probably best for Kramer to have an honest and open discussion with him about their sex life, including how they can possibly improve it. No one wants to feel like their needs aren't being met, and no one should ever feel pressured to engage in sex. All of these potential feelings can be avoided, however, if partners take a moment to figure out what's really going on between them. And if you don't think you're equipped to hash out these issues with your partner, there's no shame in reaching out for guidance from a trusted professional. There are plenty of sex therapists or counselors out there willing to help.
The good news is Caussin and Kramer are doing really well these days communication wise. "I think in general, especially when there is infidelity involved, communication is key," Caussin told Kramer during an episode of her podcast, Whine Down, according to MSN. "I think you and I have slowly gotten better at communicating … "
Of course, great communication takes time and I'm sure the parents still have a lot of work to do in this area. I don't doubt, however, that Kramer and Caussin will work out their sex life during this pregnancy eventually.