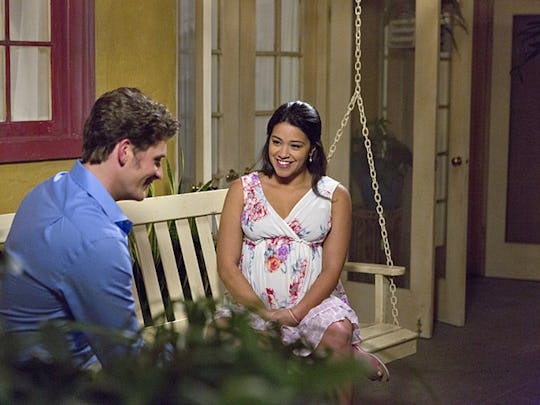 Aaron Epstein/The CW;
Jane & Michael Shouldn't Get Married On 'Jane The Virgin,' & Here's Why
Back in Season 1 of Jane the Virgin, Jane and Michael were the perfect couple. Michael understood Jane's want to wait until marriage to have sex and he wanted to spend the rest of his life with her. They had cute inside jokes, the same taste in food, and Xo and Alba loved him. But, there was still a feeling that maybe Jane and Michael shouldn't end up together on Jane the Virgin.
Once Jane was accidentally inseminated, their relationship became very complicated, as could be expected when a virgin becomes pregnant. Rafael, the baby's father, entered the picture and Jane realized she had feelings for him. Although she tried to deny it the truth was she was falling in love with Rafael, and therefore out of love with Michael, leading to their breakup.
Now Jane and Michael are back together and wasted no time to get engaged again. Everyone is over the moon excited for their impending nuptials (except Rafael, of course) and it seems like Michael and Jane may get their happily ever after after all. But should they?
Jane and Michael have been through a lot. An unplanned pregnancy, multiple crime lords, murders, and Mateo's kidnapping. That's a lot for any couple to go through. So, are Jane and Michael really ready to take the plunge? Probably not and here's why.