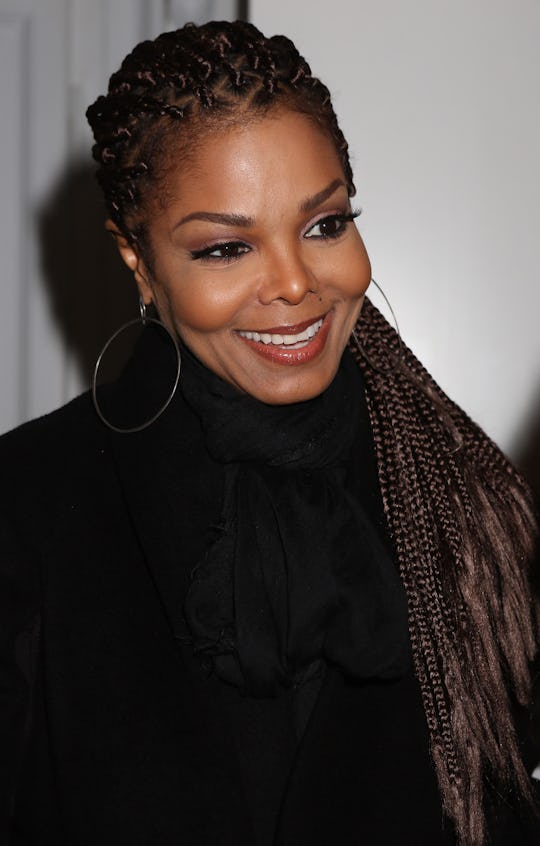 Vincenzo Lombardo/Getty Images Entertainment/Getty Images
Janet Jackson Is Pregnant With Her First Child, Just In Time For Mother's Day Weekend
Looks like someone is going to have a very special Mother's Day weekend, indeed! Janet Jackson is pregnant, according to a report on Entertainment Tonight's website. The 49-year-old pop star will turn 50 in just two weeks on May 16. This will be Jackson's first child. In April, the singer took to Twitter to announce that she would be delaying the second leg of her Unbreakable world tour, which started in August 2015, citing that she and her husband, 41-year-old business magnate Wissam Al Mana, would be starting their family together. "I have to rest up, doctor's orders," she said in her brief Twitter video on Apr. 6, and reassured fans that she hadn't "forgotten" about them.
Fans had previously speculated that Jackson might have cancer, given her tour delay announcement, but it would appear that her Apr. 6 video in tandem with Wednesday's report has quashed those rumors. Jackson married Al Mana in a secret ceremony in 2012; this is Jackson's third marriage. This will be the couple's first child. Jackson has previously expressed a strong desire to have a family: Speaking to Harper's Bazaar in 2009 in her first interview since her brother Michael's death, Jackson has said she is open to adoption. "I think that if I'm really supposed to have kids, it will happen, if that's God's plan for me," she said.
Neither the 49-year-old singer or her husband have yet to confirm the pregnancy publicly; Jackson is known for keeping her private life private, almost to the point of reclusiveness. That said, delaying her world tour until next year would certainly make sense if she is pregnant. Jackson released Unbreakable — her 11th studio album — in October of last year to rave reviews. Jackson has been teasing GIFs of her forthcoming music video for the single "Dammn Baby" on her Twitter feed, uploading and sharing a slick lyric video with fans last Thursday.
As someone who struggled for years with infertility, this is certainly joyous news for Janet Jackson — it seems as though she's wanted a family for a long time now and has finally found the right partner with whom to share this exciting new journey toward parenthood. It's a feeling to which I can intimately relate — and I know how hard it can be to go through yet another Mother's Day when all you want is a family of your own. With the news that Janet Jackson is pregnant, this will be one Mother's Day she certainly won't forget.