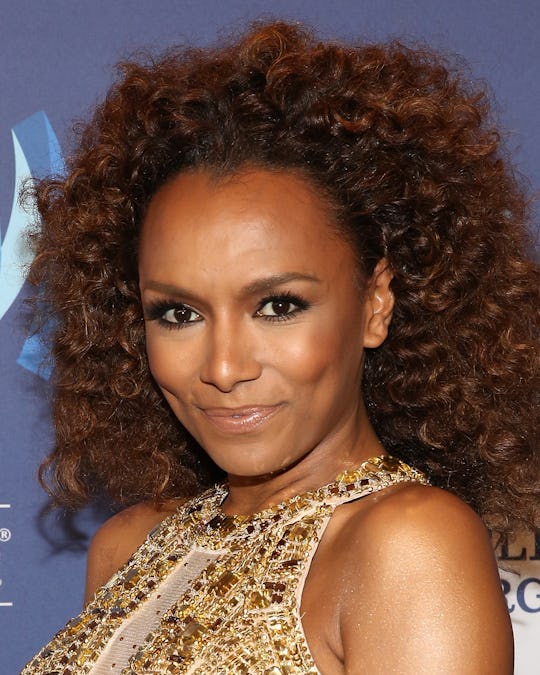 Janet Mock Got Married, & The Details Of The Wedding Will Make You Cry As Much As She Did
And you thought that you were good at multitasking. Trans activist and author Janet Mock married Aaron Tredwell Friday, and not only did she find time to look absolutely stunning and, you know, execute a wedding, but she also wrote for BRIDES magazine about the experience of getting married after walking down the aisle. (I don't know, sometime between cocktail hour and dinner? The woman is a marvel.) And prepare your Kleenex — the details are absolutely gorgeous. 
Mock begins her essay in BRIDES talking about how she met Tredwell (in the East Village, on a dance floor), and segues into their first discussion about her transition. 
I shared the broad strokes of my unconventional girlhood, coming of age as a young trans woman. I told him about knowing that I was different since I was a child, transitioning through the halls of my middle school and high school, and finally being seen and accepted as my most authentic self. I told him about landing in New York City as a 22-year-old grad student and yearning to be a journalist and tell stories that shifted culture. After I had nothing left to say, Aaron stepped toward me and asked if he could hug me.
And it only gets more touching from there. Mock says that after Tredwell proposed in December, she "struggled to imagine what my wedding day would look like because I had never imagined that I would actually have a wedding ... I had no blueprint for happily ever after."
But she certainly is getting her happily ever after, made even happier by the fact that she's a total boss who is an inspiration to so many in the trans community and out. And she does seem very happy. In her essay about the wedding — which took place in her hometown of Oahu, Hawaii — she talks about "managing details, texting with my planner, getting glam with my girls" (and, you know, finding time to write a piece for BRIDES, how does she do it?!), and hitting the aisle. 
I saw my best friend, my partner, my everything and I just let all the details go. I was fully present, and so was he. Our synchronized "ugly cry" was the highlight of my wedding. 
Sniff. Who wouldn't wish to have been able to witness that scene? Especially since it took place here.
Here's to many more years of happily ever after to Mock and Tredwell!
Image: Robin Marchant/Getty; janetmock/Twitter