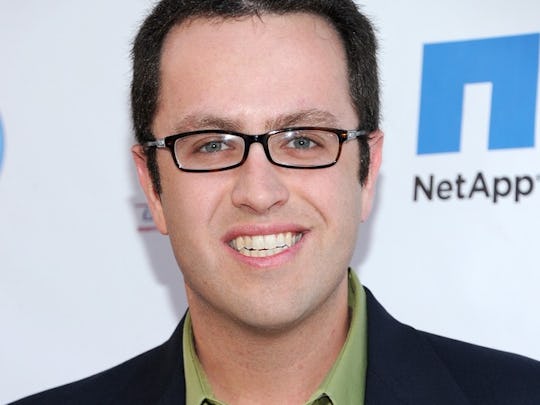 Jason Kempin/Getty Images Entertainment/Getty Images
Jared Fogle, Former Subway Spokesman, Sentenced To 15 Years In Prison
In an Indianapolis federal court on Thursday, former Subway spokesman Jared Fogle was sentenced to 15 years, eight months in a federal prison by U.S. District Judge Tanya Walton Pratt, reports the Indianapolis Star. Fogle agreed to plead guilty back in August after her was found to be in possession of over 600 images of child pornography (some children were as young as six years old), and admitted to traveling across state lines to pay for sex with two minors, a sixteen-year-old and a seventeen-year-old. Fogle was ordered to pay $100,000 restitution to each of his fourteen victims. At this time, 12 have been paid.
Under the law, Fogle faces a sentence of between five and 50 years in federal prison. His attorneys asked five years, and federal prosecutors asked for twelve and a half years, but the final decision was up to Judge Pratt, who sentenced Fogle to over three years more than the prosecution requested. The Indianapolis Star reports that she has a reputation for being tough on sentencing.
Forensic psychiatrist John Bradford of the University of Ottawa first took the stand. He has examined and tested Fogle, and blames an eating disorder, in part, for his actions. "Once he lost weight, it seemed as though in a short time he had hyper-sexuality," he said. "There are brain disorders that can be associated with sexual drive." Bradford has diagnosed Fogle with "mild pedophilia," which he would treat with antidepressants.
During cross-examination by prosecutor Steven DeBrota, Bradford admitted that "mild pedophilia" is not a term used by other experts, and in fact Bradford made it up. Bradford maintain that Fogle's pedophilia is "mild" because, although he conspired with Russell Taylor (the former head of Fogle's foundation) to record explicit images of minors, he only had physical contact with older children.
The prosecution then called psychologist Rick May or Aurora, Colorado, who saw Fogle for 100 hours of therapy over the course of a month. May testified that Fogle seemed to show remorse for his youngest victims, but lacked empathy for the teenagers. May stated that Fogle "has a lot of additional work he can do therapeutically," and May would be willing to provide additional therapy if Fogle is sent to a prison in Colorado.
Detective Darin Odier took the stand next, reading aloud text messages exchanges between Fogle and two of the teenage prostitutes he hired. He implored both to find him "young girls and boys." He offered one a finder's fee based on the age of the potential victim, and asked another, "How young do you think you can find?" Odier also testified that Fogle had met at least three of the children Taylor had filmed.
In his closing statement, defense attorney Andrew DeVooght insisted that Fogle did not play an active role in Taylor's child pornography production. He referred to his client as "passive" and "pathetic," and said Fogle did not "affirmatively request" a six-year-old in the videos.
During Fogle's tearful allocution, he said that "not a day will go by when I don't think about what I did." When he characterized his wife and family as victims, the judge interrupted him, pointing out, "You gave your wife $7 million, so she'll be OK."
Image: Jason Kempin/Getty Images Entertainment/Getty Images