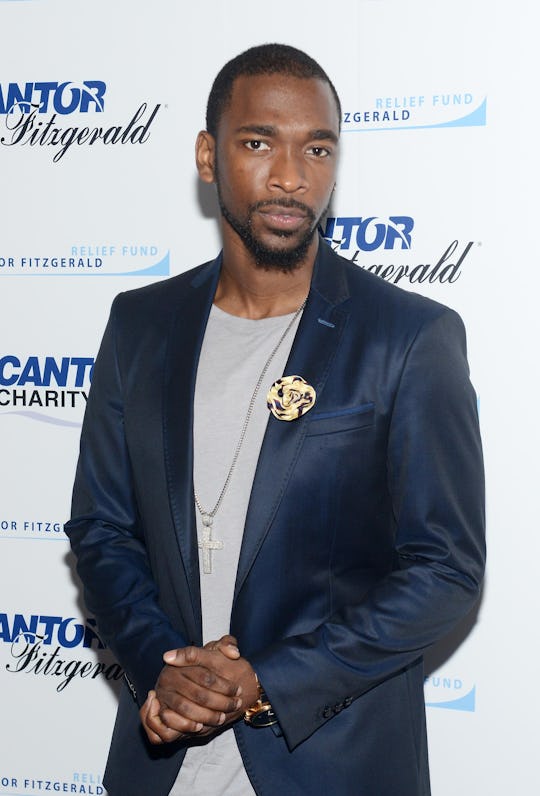 Noam Galai/Getty Images Entertainment/Getty Images
Jay Pharoah Does Celebrity Impressions On 'SNL' Weekend Update & Even Makes Himself Laugh
It was a relatively underwhelming episode of Saturday Night Live up until Weekend Update. Colin Jost and Michael Che did their usual thing — back and forth political and national news banter — until SNL's Jay Pharoah did nine comedian impressions on Weekend Update. And in addition to making the audience laugh, he managed to make himself laugh, too.
The bit on Update was inspired by a supposed dispute between Katt Williams and Kevin Hart. Recently, Williams suggested that Hart was a puppet, saying "I just know that there's somebody's hand stuck up that baby, you understand?" Williams later apologized for the comments, and said he should have never said Hart's name. Seems like a done deal, but on SNL, Pharoah says that the two made up at a black comedians meeting that is held every year at Eddie Murphy's house. Sorry, at Eddie Murphy's house's bowling alley.
Luckily, Pharoah "was a guest" at the party — more on that later — and could attest to how the disagreement was solved. Cue his nine incredible impressions of some of the biggest names in comedy.
Naturally, the first two to speak were the men in question. Pharoah's Katt Williams includes a lot of boo-boos (which is very on-brand for Williams), and his Kevin Hart includes a lot of hand motions and snapping. Again, someone's done their method research.
As it turns out, there were a lot of other big names at the black comedians meeting. In between frames of bowling — I assume — Dave Chappelle, Tracy Morgan, Chris Tucker, Hannibal Burress, and the party host himself, Eddie Murphy, all made appearances via Pharoah's impressions. Pharoah even did a seamless transition into a Chris Rock impression that was so spot-on, if you looked away you might think Rock had returned to Studio 8H. It was so good, in fact, that Pharoah started laughing at it.
Unfortunately, the truth came out that there was no black comedian meeting when Pharoah suggested that the late Bernie Mac was also there. After Jost questioned him about the inaccuracies of the story, he fessed up and said he made it all up. And even though I don't like liars, I didn't even care — those impressions are worth all the lies, ever.