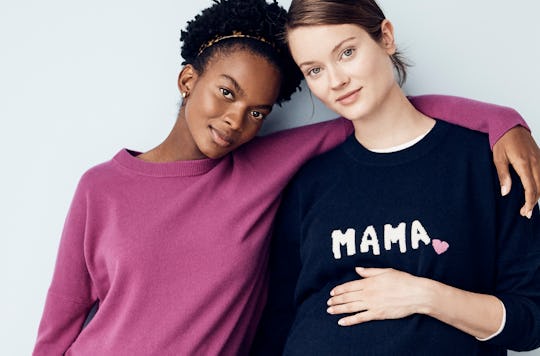 J.Crew Launches Their 1st Maternity Collection W/ Meghan-Markle-Approved Brand Hatch
Maternity clothes have come a long way in recent years, with on-trend and fashionable clothes becoming more accessible for expecting women. Now, creating a work wardrobe for pregnant people is easier than ever thanks to the The J.Crew X HATCH collection of professional maternity clothes. This collection makes it easy to dress sharp and accommodate the changing body all at once.
Launching on August 14, 2019, the J.Crew x Hatch collection brings new avenues to both brands. It marks J.Crew's first foray into maternity dressing, as well as Hatch's first collection of professional clothes. Best of all, the collection was designed by a team of working mothers. Their real-life input has helped create a variety of dresses, blazers, and more to make getting dressed a breeze during every trimester.
Following the collection's initial launch, all styles will be available on the websites for both J.Crew and HATCH. Prices will range from $60 to $298, and the line will offer maternity versions of J.Crew's popular regent blazer and its résumé dress. Available in dark blue, black, gray, and red shades, the pieces mix and match with one another nicely. Now people in all stages of life can rock these seriously stylish threads, from the first trimester to the postpartum days, because finding a workwear wardrobe for the pregnant body is easier than ever. Get a peak at the new products below.