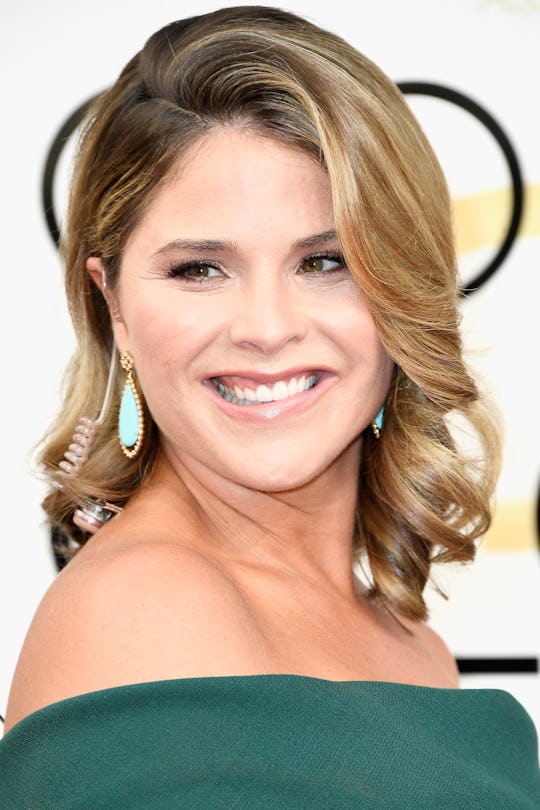 Frazer Harrison/Getty Images Entertainment/Getty Images
Jenna Bush Hager Shares Rare Photos Of Obama Girls
It's been a pretty emotional week already as the nation tries its best to say goodbye to the beloved Obama family as they prepare to leave the White House in just a matter of days. And you might need to grab some tissues once again because Jenna Bush Hager shared some rare photos of the Obama daughters' first visit to their new home during a tour of the White House in 2008. The 35-year-old the former first daughter of President George W. Bush shared the incredible, never-before-seen (at least by the public) shots of Malia and Sasha Obama on Today on Friday.
"It's just amazing how fast eight years go by and how they've become these really unbelievable women," she Today co-hosts Matt Lauer and Meredith Vieira on Friday. "We just wanted to make sure they knew."
The photos come a day after Hager and her twin sister, Barbara Bush, wrote a heartwarming open letter to the Obama sisters as they will soon also be former first kids, something that only a handful of select people will ever experience.
"Malia and Sasha, eight years ago on a cold November day, we greeted you on the steps of the White House. We saw both the light and wariness in your eyes as you gazed at your new home," the Bush daughters wrote in the letter published by Time magazine on Thursday. "We have watched you grow from girls to impressive young women with grace and ease."
Sharing an inside look at the first time the Obama daughters explored their new home in the nation's most famous house, Hager included some heartwarming memories of the young girls sliding down the banister of a solarium, looking at the famous Lincoln Bedroom in wonder, and getting a sneak peak into some of the perks of living in the White House, like a in-home movie theater.
Without further ado, let's have a look at these incredible and memorable shots of Malia and Sasha's first White House visit in Nov. 2008:
If you need another reason to turn on the waterworks, watch the Bush sisters read their heartfelt letter with a backdrop photos of the Obama daughter growing up over these past eight years:
These memorable photos of the Obama sisters mark a historic beginning to this incredible chapter in their lives — as well as the nation's — and it was a perfectly heartwarming break from the tense political climate.