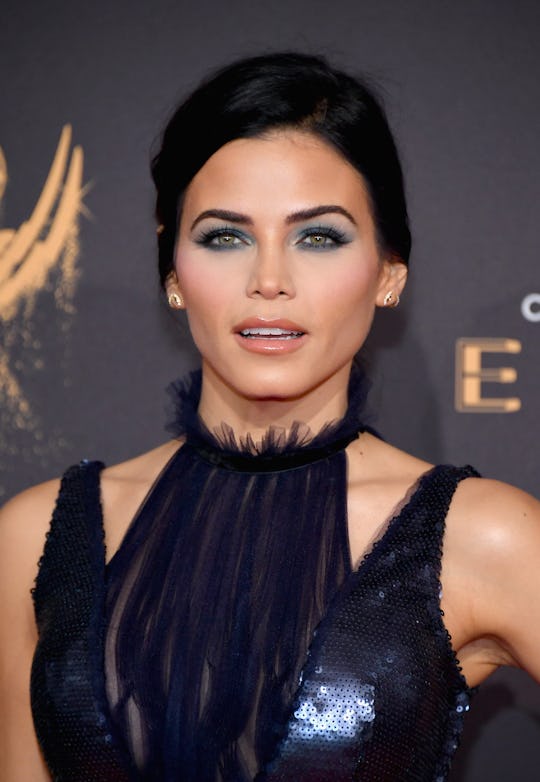 Neilson Barnard/Getty Images Entertainment/Getty Images
Jenna Dewan Tatum's Way Of Building Up Her Daughter Is So Sweet
While it may be 2017, that doesn't mean that women are treated the same as men. Unfortunately, sexism is alive and well in the world today, and it can be disheartening to see little girls and young women growing up being surrounded by negativity. But luckily, there are some moms out there who know just how tough the world is, and they are preparing their daughters to face it all head-on. Jenna Dewan Tatum, for example, makes sure to instill confidence in her daughter every single day. It's seriously sweet, y'all.
Speaking to People at a Young Living Essential Oils event during New York Fashion Week, Tatum said that she is a little worried for her 4-year-old daughter, Everly, growing up in the world we live in. But she's doing what she can to make sure Everly is headstrong and fierce. "Starting early and starting to build her confidence in her true authenticity and herself is important," Tatum explained, continuing, "There [are] definitely apprehensions I have about raising a child in the new social media day and age. There's no guide book." And truly, being a kid, especially a young girl, in 2017 is so completely different than it was even just 10 years ago. But Tatum seems prepared to teach Everly how to take it all in stride.
The 36-year-old and her husband, 37-year-old Channing Tatum might both be experts at living in a fairly superficial world, working in Hollywood, but they know that it's what's on the inside that counts. Continuing to explain why she chooses to build Everly up, Tatum told People, "Because then when the influences come in that will try and tell her, 'You're not great' and 'You're not amazing,' she'll have that strong sense of reminding." And truly, Tatum definitely knows what she's talking about:
I try and teach her to be an individual and find things she's good at … and facilitating these things so her confidence builds at a young age. She's very creative and has a very strong sense of self.
Tatum has also described Everly as "a mini stylist," who loves to chose outfits for her mom, when speaking to Us Weekly, but really, Tatum knows that her daughter can be whoever she wants to be.
Tatum doesn't put boundaries on Everly's self-expression, and that certainly helps to teach her confidence (even if it means an interesting makeup look for Tatum). She knows that Everly can do anything, and by instilling confidence in her, she will. She told People:
She's equally princessy and tomboy. We went through a phase when she only wore purple and then we went through a phase when she only wore princess dresses. I was just happy to get her out of pajamas and express herself.
Right on, Jenna.