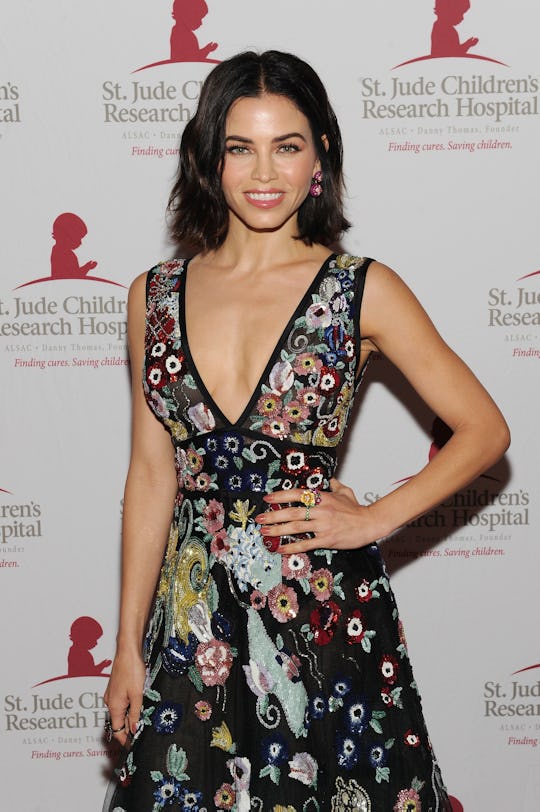 Craig Barritt/Getty Images Entertainment/Getty Images
Jenna Dewan Revealed Her Low-Key Plans For Mother's Day Following Her Split From Channing Tatum
Mother's Day is right around the corner, and it sounds like Jenna Dewan has some pretty chill plans for the holiday. The actress and dancer seems to be in great spirits following her split from Channing Tatum, and Jenna Dewan's plans for Mother's Day prove that her relationship with her daughter — and herself — is as strong as ever.
On Tuesday, Dewan spoke with Entertainment Tonight at the World of Dance FYC Event in Los Angeles, where she told the outlet about her tentative plans for Mother's Day. "I always want Mother's Day to be, like, family. I want to do something together, I want to be with Evie, I just have a really nice day and then the next day, I want to go to the spa," Dewan told Entertainment Tonight. "That's what I want. I want the balance. I want the mommy time and then I want the me time ... So that's my plan."
Dewan has one daughter, Everly, who will turn 5 years old on May 31. She and Channing Tatum announced their separation last month, and in their announcement, the former couple made it clear that even though they were ending their relationship, they promised to put Everly first.
"We are still a family and will always be loving dedicated parents to Everly," they wrote.
Entertainment Tonight also asked Dewan if her daughter had plans to make her breakfast in bed on the big day — and the answer is unsurprisingly no, considering Everly is only 4 years old...
"I mean, that would be terrifying. No one wants Evie cooking breakfast for anybody ever," Dewan told the news outlet. "She does make me a card, and her biggest thing is Color Me Mine, so she'll go and make me a cup. I have, like, a million for birthdays and everything. It's, like, coffee mugs galore at my house."
Previously, Tatum was a big part of Mother's Day for Dewan. Back in 2016, the heartfelt post he shared for his wife on the holiday went viral. Alongside a photo of a polaroid of Dewan and Everly, who was just a few days old in the picture, Tatum wrote:
I took this just days after jenna and I (mostly jenna) brought our little girl into the world. I've taken many like it over the past 3 years but this is one of my favorites. She was so tired. Haha. But she has such deep strength and other worldly grace. Watching her in those first days transform into a mother was life changing. She was every bit the beautiful, sexy, funny, flawed creature I fell in love with. But the prism turned and showed a whole new light that I had no idea existed, the light of a mothers love. Thank you for that baby. Saw this quote today --"The most important thing a father can do for his children is to love their mother. Theodore Hesburgh" there are a lot of important things in being a father. Who knows what the most important thing is? All I know is that in my case this is pretty high on my list. Love you cake!
Is anyone else tearing up over this? While it's unlikely that Tatum will post anything in honor of Dewan on Mother's Day this year, it's evident that he has always had such a deep appreciation for her, and that the former power couple won't let anything get in the way of them caring for their daughter.
Dewan's Mother's Day plans sound like an awesome balance of spending time with her daughter and self-care, and that's something every mom can appreciate.
Check out Romper's new video series, Bearing The Motherload, where disagreeing parents from different sides of an issue sit down with a mediator and talk about how to support (and not judge) each other's parenting perspectives. New episodes air Mondays on Facebook.