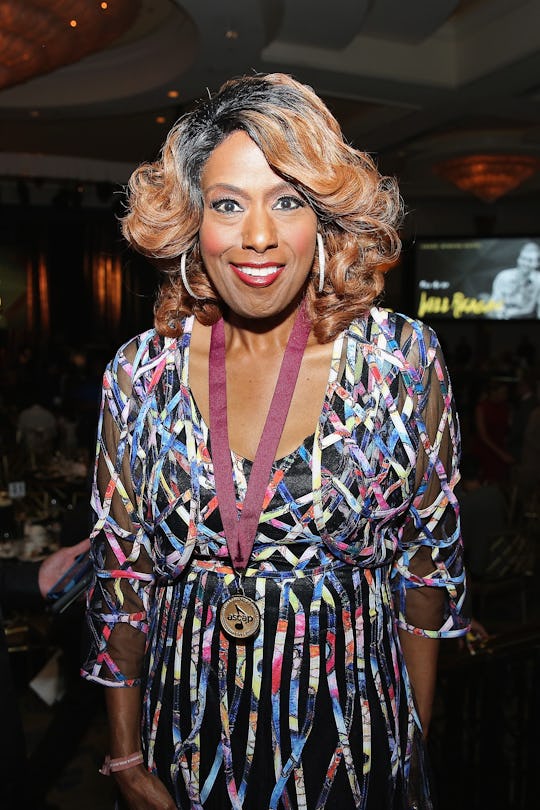 Maury Phillips/Getty Images Entertainment/Getty Images
Another Star Backs Out Of Trump Inauguration
Just one day after telling the media to count her in for Donald Trump's Make America Great Again! Welcome Celebration, Broadway legend Jennifer Holliday backed out of Trump's inauguration performance next week, following heated backlash from her fans. In an open letter to The Wrap, the actress — possibly best known for her Tony-winning performance in Dreamgirls — apologized to the LGBT community for committing to perform at the president-elect's event, calling her decision to perform a "lapse of judgement."
"I was honestly just thinking that I wanted my voice to be a healing and unifying force for hope through music to help our deeply polarized country," Holliday said a letter provided to The Wrap. "Regretfully, I did not take into consideration that my performing for the concert would actually instead be taken as a political act against my own personal beliefs and be mistaken for support of Donald Trump and Mike Pence."
Holliday — a longtime LGBT advocate and considered a gay icon — admitted in her letter that she reconsidered performing at Trump's inauguration after facing criticism from the LGBT community, including an article published by The Daily Beast titled "Jennifer Holliday Will Perform at Trump's Inauguration, Which Is Heartbreaking to Gay Fans".
The actress wrote in the open letter that after reading the article published in The Daily Beast, in addition to comments on social media, she realized that her "only choice must now be to stand with the LGBT Community and to state unequivocally that I WILL NOT PERFORM FOR THE WELCOME CONCERT OR FOR ANY OF THE INAUGURATION FESTIVITIES!"
Holliday's letter continued, "I sincerely apologize for my lapse of judgement, for being uneducated on the issues that affect every American at this crucial time in history and for causing such dismay and heartbreak to my fans."
News that the Broadway star was expected to perform at Trump's inauguration ceremony was met with heartbreak from her gay fans. And while Holliday saw it as a performance "for the people," many on social media saw it as an extension of political support for the incoming administration, like Vice President-elect Pence who, as the governor of Indiana, signed and supported the controversial Religious Freedom Restoration Act, which made it legal for Indiana businesses to turn away LGBT customers.
"Please know that I HEAR YOU and I feel your pain," Holliday ended her letter. The LGBT Community was mostly responsible for birthing my career and I am deeply indebted to you… You have loved me faithfully and unconditionally and for so many years you provided me with work even though my star had long since faded."
Holliday's change of heart adds to a long list of celebrities who have declined the offer, or straight-up refused, to perform at Trump's inauguration next week. For the time being, viewers and attendees can expect to see performances by 3 Doors Down, Toby Keith, Lee Greenwood, as well as a few other lesser known celebrities.