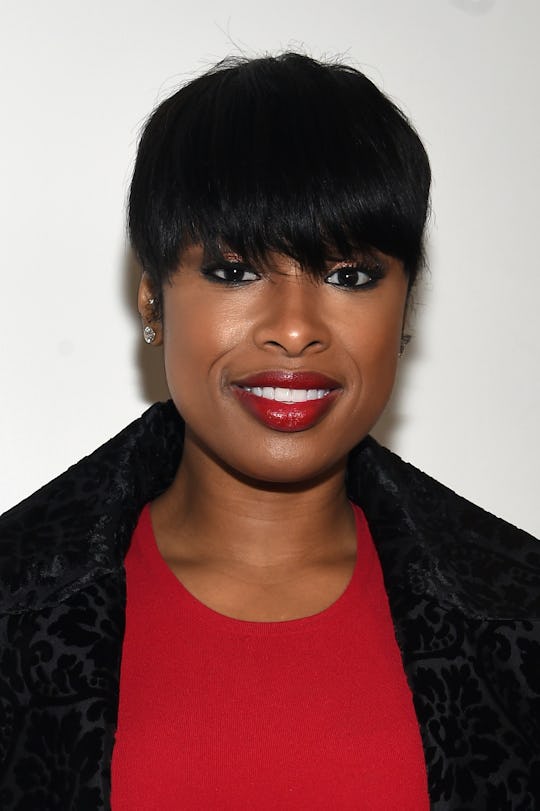 Dimitrios Kambouris/Getty Images Entertainment/Getty Images
Jennifer Hudson & 'The Color Purple' Cast's Prince Tribute Will Give You Goosebumps
Thursday was a heartbreaking day for music fans, after learning that Prince — a veritable music legend — died at home at aged 57. Tributes to The Purple One flooded the Internet, paying homage to his decades-long career, and remembering some of the songs that held so much meaning for so many people. According to E! News, the cast of the Broadway musical The Color Purple (led by current cast member Jennifer Hudson) offered up their own tribute to Prince, singing an incredibly moving rendition of (what else?) "Purple Rain" to, and with, the audience. And honestly, brace yourself, because The Color Purple cast's Prince tribute will give you goosebumps.
Hudson spoke to the audience to introduce the tribute, and said,
As we all know, today we lost a legend. We lost a legend who was a good friend of mine: Prince, who was dear to all of us...So tonight, if you guys don't mind, we'd like you all to join us in honoring Prince. He said his music will live on and he will live through his music so we want to keep him alive today with this song.
Cynthia Erivo kicked off the powerful performance with some seriously impressive, heartfelt vocals before handing it over to Hudson, who lent her own signature passionate style to the song. And the audience was clearly feeling it — toward the end, Hudson asked the band to cut the music so the crowd could hear themselves sing along, and everyone in the theater was singing and waving along with the cast.
News of Prince's death shocked the world Thursday, after it was revealed that he was found dead at his Minneapolis estate, Paisley Park. The cause of death for the seven-time Grammy winner has not yet been released, according to TIME, but Prince had reportedly been battling the flu for a number of weeks, and was briefly hospitalized on April 15.
Prince's publicist, Yvette Noel-Schure, confirmed the musician's death in a statement, saying,
It is with profound sadness that I am confirming that the legendary, iconic performer, Prince Rogers Nelson, has died at his Paisley Park residence this morning at the age of 57.
Prince — who was a Minneapolis native — released his first album in 1978, according to Billboard, and earned his first No. 1 album in 1984 with the release of Purple Rain. He quickly made a name for himself as an incredibly talented and prolific artist, releasing an album pretty much yearly throughout the '80s (his total solo album count throughout his career is a whopping 39). But he was perhaps even better known for his continued innovation and boundary-pushing with his music, and his legendary live shows, which regularly lasted longer than three hours at a time.
Prince also made waves for a different reason in 1993 when he changed his name to an unpronounceable symbol. According to BBC News, Prince described his new name as a "Love Symbol" that was a mash-up of the gender symbols for male and female. In a statement following the announcement, he said, "it's all about thinking in new ways, tuning in 2 a new free-quency," — although it earned Prince a fair share of ridicule, and led him to mostly be referred to as "The Artist Formerly Known As Prince" (or sometimes "The Artist," for brevity purposes).
But it was far from being a publicity stunt: the move was retaliation against his record company, who had trademarked his name to use for marketing purposes, and who disagreed with his desire to release music often and on his own terms. After his contract ended in 2000, Prince went back to using his own name and started releasing music on his own independent label. He was also one of the first musicians ever to sell an album online — which many point to as proof that he was ahead of his time, not only as an artist, but as a business person, too.
There's no doubt that 2016 has been a rough year so far when it comes to losing some of entertainment's biggest names, and the death of Prince is certainly another massive loss. But, as The Color Purple cast's tribute shows (along with the countless other heartfelt goodbyes), Prince will not easily or quickly be forgotten, and the legacy of his 35-year musical career will live on in the hearts of music fans everywhere.