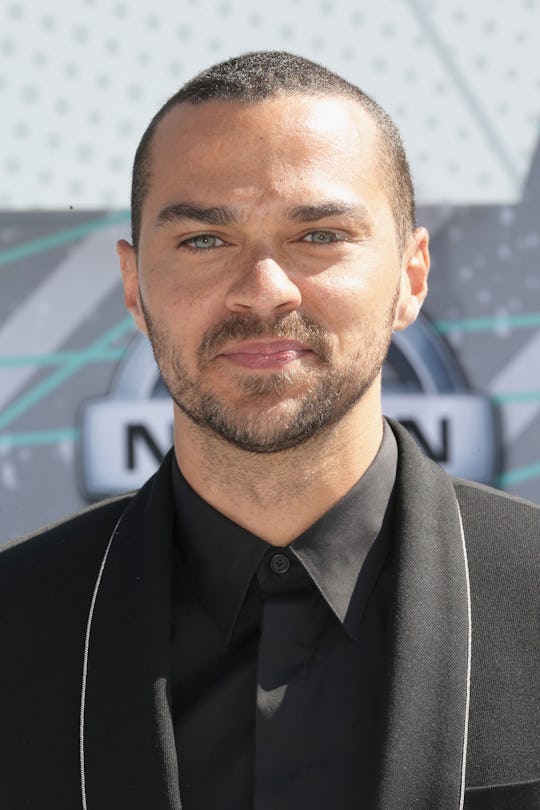 Frederick M. Brown/Getty Images Entertainment/Getty Images
Jesse Williams Partners With An App To Make College A Reality For Millions & It's Awesome
Jesse Williams is at it again. The activist and actor continues to use his platform to uplift communities, to spark important and much-needed conversation about racism and its present-day systemic practice, and to be unapologetically black. His activism is inspirational, and his drive to work for marginalized communities continues to be impressive. Now Williams is partnering with an app to make college a reality for millions.
Affording college is a privilege many people don't have, and parents and students know all too well how finances can prohibit access to higher education. Well, Williams, a former public high school teacher turned Grey's Anatomy star, clearly gets it and is working to tackle that problem. He joined the Scholly team, which is an app, founded by Christopher Gray, that helps and targets students in underprivileged communities apply for college scholarship money.
If you're anything like me, you may still be blown away by Williams' impassioned speech at the BET Awards in June. As the 35 year old accepted the Humanitarian Award, he delivered memorable, stinging remarks on the truth about institutionalized racism in America. He poignantly addressed how America's "system" continually oppresses black, and underserved communities:
This award is not for me. This is for the real organizers all over the country, the activist, the civil rights attorneys, the struggling parents, the families, the teachers, the students that are realizing that a system built to divide and impoverish and destroy us cannot stand if we do. It's kinda basic mathematics: the more we learn about who we are and how we got here the more we will mobilize.
Williams' role in Scholly, as the chief brand ambassador, directly addresses some of the systemic practices he discussed in his BET speech. As he noted, "struggling parents," families, teachers and students face great barriers in accessing higher education. A January report by NPR points out just a few ways socio-economics can prevent lower-income students from applying to college.
There's a lot of layered, historic, and deep-rooted nuances that lead students, particularly black students and other students of color, to not have the proper access to a higher education (redlining, and discriminatory housing policies to name a few), but Scholly addresses that, and Williams is proudly on board.
According to an interview with Yahoo! Finance, Gray caught Williams' attention when he appeared on ABC's Shark Tank presenting his app. According to the Scholly website, the platform has matched students more than $50 million in scholarship money.
Williams told Yahoo! that he personally related to the mission behind the app. "I was really blown away," he said. "It really struck a chord with me because finances were a big part of whether or not I was going to make it into college..."
The Grey's Anatomy actor has long been an outspoken activist. Whether it's joining protests and marching in Ferguson, or speaking out about the way black history is represented on film (cue Django Unchained) he has clearly used his celebrity platform as his responsibility to fight for change.
In an interview with Ebony, Williams perfectly broke down the importance of education, as it relates to Scholly's mission:
Education is fundamental to our failure and success as a people. In both structure and content, public education is clearly in a state of disrepair. Quality education is kept out of reach for those with too much melanin and/or not enough money.
That's right, Jesse.