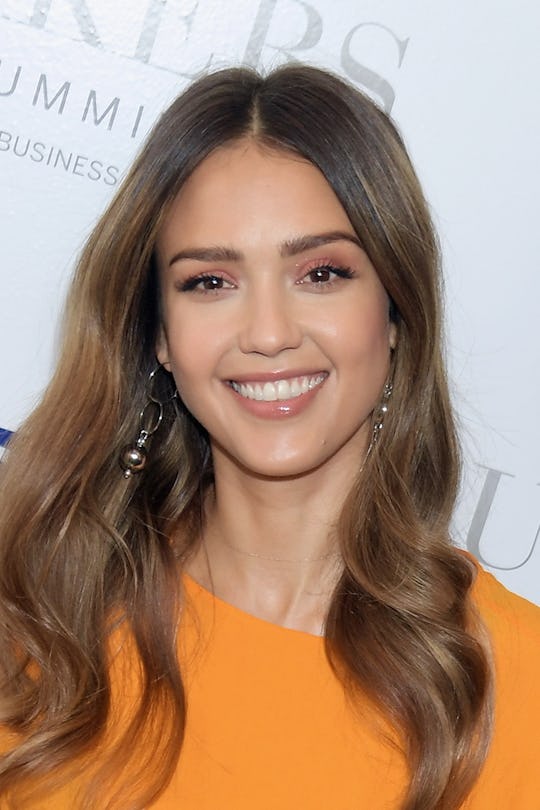 Mike Coppola/Getty Images Entertainment/Getty Images
Jessica Alba Is Expecting Baby No. 3!
And baby makes five! According an adorable post on the actress' official Instagram, Jessica Alba is pregnant with her third child. The Fantastic Four star and Honest Company founder already has two other children with husband Cash Warren, Honor Marie (born in 2008) and Haven Garner (born in 2011).
"@Cash_warren and I are officially going to be outnumbered," Alba captioned her post, hashtagging #babyonboard as well as #herewegoagain and #blessed. Will Alba add another girl to the mix, or will Honor and Haven get a little brother? As of now, the details are few.
Alba has been on vacation with her family in Hawaii this week. She was spotted on the beach in a bikini, but her stylish cover-up prevented any baby rumors from flying. On the same trip, Alba was seen paddle-boarding, but sported a long, maxi dress throughout. All this secrecy is to say that the Alba-Warren clan definitely wanted to share the news on their own terms, and not through a sneaky, paparazzi shot.
The boomerang Alba posted for her pregnancy announcement shows her daughters holding balloons of the numbers one and two. Alba, hiding behind a "three balloon," peaks out from behind it with her hand on her baby bump and an open-mouthed smile. See the adorable, family-filled announcement below:
Thirty-six-year-old Alba and 38-year old Warren have quite the cute family unit going on, so it's no wonder they want to add to it. The two have managed to develop an effective parenting strategy together, valuing sleep, physical activity, and nutritious food habits. Alba thinks that rules make all the difference, sharing with People:
I'm probably on the stricter side of lenient. But I think boundaries are good for kids — and structure. I find that my kids thrive when they know where the boundaries are and the comfort zone and where they can be creative and play.
In June, Alba posted an Instagram to commemorate Honor's birthday. "My sweet angel," she wrote in the caption. "I'm so proud of how compassionate, intelligent and thoughtful you are. The day you were born, I found my true calling in life. You turned my life and world right side up."
Motherhood looks great on Alba, and the family seems more than ready to welcome a new baby with open arms. One obvious final question, though: What "h" name will they choose? We've got Honor, Haven, and...? It's time for a family brainstorm!