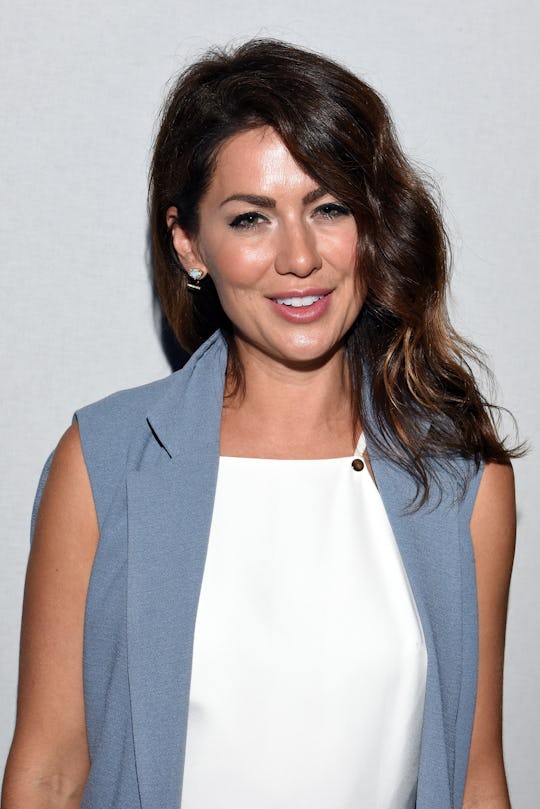 Vivien Killilea/Getty Images Entertainment/Getty Images
Jillian Harris Defends Her Coffee Drinking & Shuts Down The Pregnancy Police
Former Bachelorette and mom-to-be Jillian Harris made waves last week when she posted, not one, but two photos of herself drinking coffee on Instagram. (Two coffee photos on the same day.) Commenters were quick to point out how Harris' decision could be dangerous or risky — for those who do not know, pregnant women are advised to limit their caffeine intake — but Harris immediately defended her decision to drink coffee, and I've got to be honest with you: Harris's response to the "coffee critics" was perfect. Just perfect.
In an interview with People, Harris shed light on the situation:
Today has been rough because I posted a picture of me this morning in the car with a cup of coffee and then later on I posted another pic of a coffee and all of these people are like 'You shouldn't be drinking so much caffeine.'
But, as Harris was quick to point out, the coffee could be decaf — and even if it wasn't, who cares? This is her pregnancy, and her kid:
I'm like, well, first of all, it could be decaf. Second of all, I stopped drinking alcohol, I stopped partying, I don't do Botox anymore…I'm going to drink my damn coffee!
And while I can't relate to the Botox, I can relate to Harris's sentiment, Harris's frustration, and Harris's words. Because pregnancy is difficult. Motherhood is difficult. And pregnant women are supposed to avoid everything — well, everything from alcohol, tuna fish, swordfish, and raw fish, to luncheon meats, pepperoni, hot dogs, blue cheese, cookie dough (ugh!) and coffee. With a list of "no-nos" that grows — and changes — every year, it is no wonder why moms-to-be are constantly feeling guilty. To the Internet, there are a million things you can do wrong as a mom before you even give birth.
Some moms are tired of all that critique, though. It is no wonder why some moms bend the rules or take some rules with a grain of salt.
Harris also directly addressed her "haters" on Instagram by thanking them for caring so much about her well-being:
Funny how being preggers all of a sudden opens up the doors to unsolicited advice! Lol I'm just going to go with 'you care about me' in that case thank you, I'm taking very good care of myself!
But, in doing so, Harris brought up another good point — a great, and important, point: why do people feel they have the right to comment on others pregnancies, and their decisions?
Sure, Harris is famous — in fact, she is probably best known for her HGTV show Love It Or List It, Too — but that doesn't mean she should be open to criticism. That doesn't mean she should be attacked, or have to hear rude comments or unsolicited advice. And that doesn't mean she should have to "defend her decision." Nor should any pregnant woman, or any mama.
Because what may be right for you, your lifestyle, your doctor, and your body will always — always — be wrong for someone else. So can we all just stop with the #mommywars, at least for five freakin' minutes and enjoy our coffee?