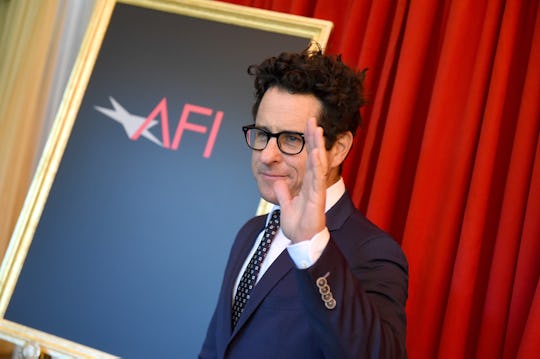 J.J. Abrams Snubbed At Oscar Nomination Ceremony & It Goes To Show Even The Biggest Films Can't Catch A Break
The man behind some of this decade's biggest silver screen hits just can't catch a break. On Thursday morning, director and producer J.J. Abrams was snubbed at the Oscar nominations ceremony in both the Best Picture and Best Director categories for his work on the behemoth film Star Wars: The Force Awakens. Already, the film has amassed a staggering $1.75 billion worldwide. So what gives?
The Academy event, which was simulcast from the Samuel Goldwyn Theater in Beverly Hills, featured announcements for the majority of prominent categories, including Best Actor, Best Actress, Best Original Score, and Best Original Screenplay — but when it came time to announce the nominees for Best Picture and Best Director, both Abrams and The Force Awakens were noticeably absent.
That's a real shame, considering just how successful Abrams has been, both commercially and in terms of upholding fan expectations. Going into last year, longtime Star Wars junkies were nervous that the Star Trek and Lost producer would botch any attempt at bringing the classic film back to life (three words: Jar Jar Binks). Those fears were instantly quelled, however, the minute those blaring yellow letters crossed the movie screen, with John Williams' nostalgic trumpet chorus singing in the background. By the time the credits had rolled at the public premier of The Force Awakens, fans knew for sure that they had witnessed something special.
If it's any consolation to my fellow Star Wars geeks, the film was nominated in a handful of technical categories on Thursday, including film editing, original score, sound editing, sound mixing and visual effects — which means that there's a good chance we'll probably get to see the Force Awakens gang partying it up on the red carpet regardless.
In a news conference last week, Abrams explained that he was more than happy giving up a Best Director nod so long as those who had worked on the film with him got their day in the sun. "I hear anecdotally that some people have gone to see the movie seven or eight times," Abrams joked, mentioning that simply being part of such a monumental project was a gift in and of itself. "I just want to apologize to their parents."
Images: Kevin Winter/Getty Images for AFI