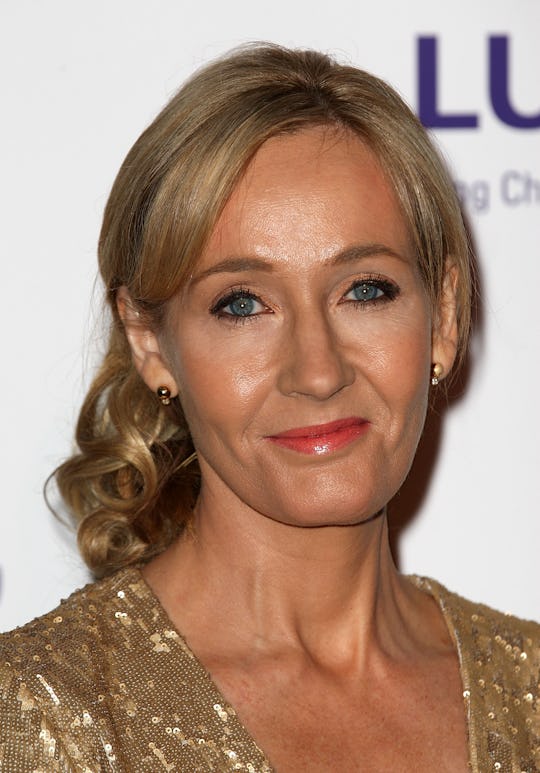 Danny E. Martindale/Getty Images Entertainment/Getty Images
JK Rowling Says She's Didn't Want To Kill Lupin, & Fans Wept Even Harder
Let's be honest: being a Harry Potter fan can be an intense, emotional experience. But if there's one person who understands that struggle, it's J.K. Rowling. The famous author regularly connects with fans on Twitter, sharing her thoughts about characters, insider tidbits about things not shared in the books or films, and, well, basically lets the Potterverse cry on her digital shoulder about some of the borderline unforgivable choices she made while telling her stories. According to BuzzFeed, exactly one year ago (the anniversary of the Battle of Hogwarts, obvi), Rowling took to Twitter to apologize for killing off the character of Fred (sob!). Potter fans everywhere finally felt like their broken hearts had been validated, and so this year, she opted to come back and do the same thing. J.K. Rowling said she didn't want to kill Lupin after all, explaining that she didn't enjoy doing it, and that the decision to leave Teddy as an orphan brought her to tears. And, unsurprisingly, it gave fans all the feels.
According to the Guardian, Rowling said that she hadn't actually planned on killing off Remus Lupin, and that she'd originally intended to kill off Ron Weasley's father, Arthur, instead. But when she decided to keep him, she felt she had to sacrifice Lupin, along with his wife, Tonks.
Fans, naturally, expressed their sadness and love for the beloved werewolf, who was first introduced in Harry Potter and the Prisoner of Azkaban, in a outpouring of tweets in tribute of the character.
But there was one fan tweet that stood out to Rowling enough to earn a retweet — one from a fan who said that Lupin was her favorite Harry Potter character.
RIP, Remus Lupin. I'm so glad JK Rowling decided to break our hearts all over again by mentioning you.