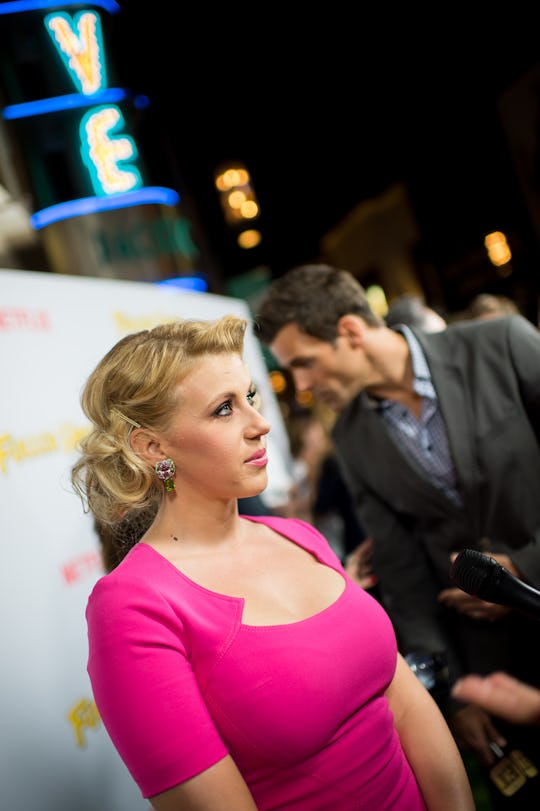 Emma McIntyre/Getty Images Entertainment/Getty Images
Jodie Sweetin Opens Up About Addiction On 'Dancing With The Stars' & It's Absolutely Inspiring
Jodie Sweetin has shared her story with addiction before, but her performance on Dancing with the Stars told a story much deeper than anything that has been written. On Monday's show, Jodie Sweetin opened up about her battle with addiction, showing strength, bravery, and shining a light that she felt she lost during her low point. The takeaway? What Sweetin did on Week 3 of Dancing with the Stars not only produced her best dance to date, but it also showed just how far she has come as someone battling addiction.
Sweetin chose this year as her most memorable year since it was the year she got her light back. She talked about how when Full House ended, it was like dealing with a huge loss. She said that she didn't know how to grieve after the show ended. It makes sense. As a young child who had become used to a certain schedule, I can only imagine how jarring it was to no longer be in a familiar environment at all times. Sweetin revealed that drugs and alcohol acted as a numbing tool for the pain she was feeling.
In one of the most heartbreaking moments of the night, she shared that it was "the quiet moments alone" when she most hated the person she had become.
Sweetin's Full House costars Lori Loughlin and Bob Saget were featured in the package paired with Sweetin's dance. Loughlin said that Sweetin is completely inspiring and Saget shared, while getting choked up, that she is incredibly real. I couldn't agree more with both of them.
Joined by Andra Day, Sweetin performed a touching dance that showed her journey from struggling addict to someone finding her way back home, earning a 23 out of 30. Carrie Ann Inaba said that it was the most inspiring performance of the night. Len said that he thought she did a wonderful job, and Bruno called it her best performance to date.
Sweetin has been sober for five years, but her past will never change. Instead of hiding that, I think it's important that she shares her story. As Inaba said, self-hatred is a powerful thing, but the way Sweetin seems to have taken control of that self-hatred is really powerful. Her dance showed pain, but it also showed strength, and if nothing else comes of this season for her, she should be incredibly proud of how far she has come.