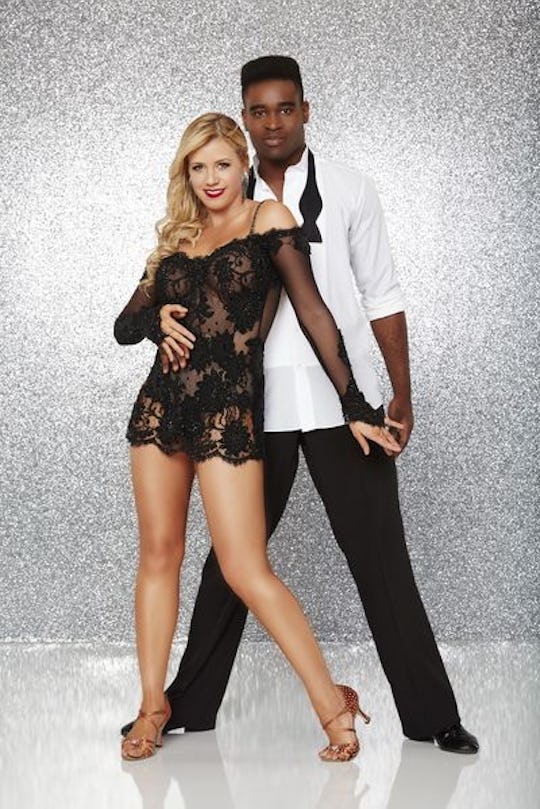 Craig Sjodin/ABC
Jodie Sweetin's 'Dancing With The Stars' Performance Has Fans Rooting For Her
I knew that Jodie Sweetin was going to be a huge competitor on Dancing with the Stars Season 22, but I didn't know that she would crank up the volume so quickly into the season. On Monday's premiere episode, Jodie Sweetin danced to "Confident" on Dancing with the Stars, and while she still has room for improvement, the former child actor set the bar high for the rest of the contenders on the show. After her performance on Monday, fans shared their opinion on Sweetin's dance, and the overall consensus? She killed it.
Having grown up in the turn of the millennium, I consider myself to be pretty well-versed in all things Full House. Because of that, I'm very familiar with Jodie Sweetin's dance repertoire as Stephanie Tanner on Full House, and more recently, Fuller House. What I'm trying to say is, the girl can dance. Whether she's getting down to "Motown Philly" on Full House or dancing in the clubs on Fuller House, Sweetin has always been able to hit her mark.
The judges agreed, for the most part, on Monday's premiere. The former child star received a 20 out of 30, which isn't great, but also isn't bad. It leaves just the right amount of room for improvement over the season, because let's be honest, she's not going anywhere. Her performance was fierce. It seems that Sweetin really wants to do well on this show, so I know that if she puts in the work, she'll be earning 10s across the board in no time.
Despite a score that placed her in the middle of the scoreboard, fans were raving about Sweetin's performance on Twitter. Here's what they had to say.
There's no doubt in my mind that Sweetin can achieve that 30 out of 30 score in no time, earning the right to the Mirror Ball Trophy.