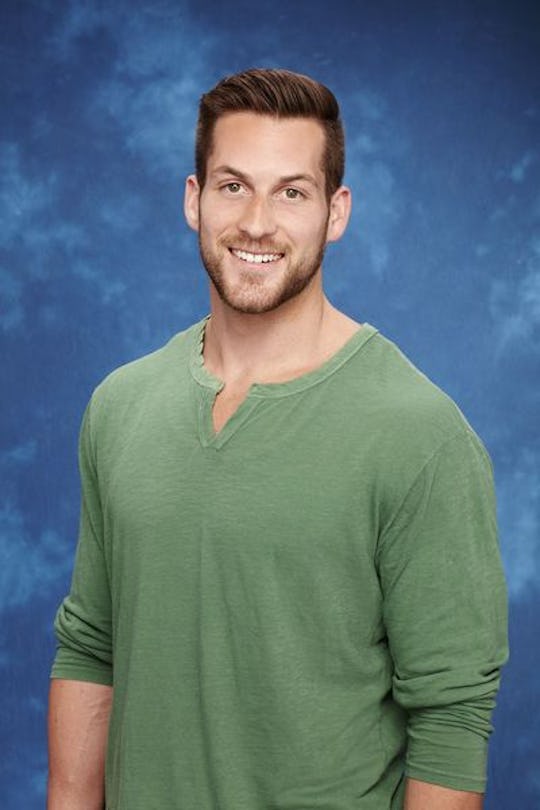 Craig Sjodin/ABC
JoJo & Chases' Tantric Yoga Date On 'The Bachelorette' Is Weird, But There Is A Connection
The Bachelorette has no shortage of weird dates, but one of the strangest dates has made another appearance after being a solid win on Chris Soules' season of The Bachelor, and that's a sexy yoga class. For his first one-on-one on The Bachelorette, Chase and JoJo had a tantric yoga date, and it was, of course, awkward, because having "anger-gasms" with essentially a complete stranger is always awkward. No matter what you, JoJo, Chase, Chris Harrison say.
Back on The Bachelor, Chris Soules and Carly had one of the most insufferable dates I've ever had the pleasure of watching. They had to breath on each other, they had to talk about their lack of sexual history — basically, it was everything a viewer of this show wants to experience while watching. Lucky for us, round two took place on JoJo's season on Monday night when JoJo and Chase had an intimate yoga session.
During their yoga session, they learned to have anger-gasms, which is basically a tantrum on the floor, made to be sexual. It's exactly the side of yourself you don't want to show to someone you barely know. But, alas, the two went with it. They seemed to even have fun with it, which is good I guess. It certainly led to their intimate moment later on in the date.
Later in the date, the two danced the night away to music and both said that they could see the other being someone they were with in the future. I don't know if it's really in the cards for Chase — who looks like a combination of Chad and Jordan, just saying — but for now, he's in the clear. Sitting pretty with a rose, Chase won't have to worry about going home this week.
Chase isn't necessarily the most memorable on the show, but for now, I think that we can count on him staying around. He seems to be there for the right reason, and lived through one of the most awkward dates the show knows, so let's applaud him for that.