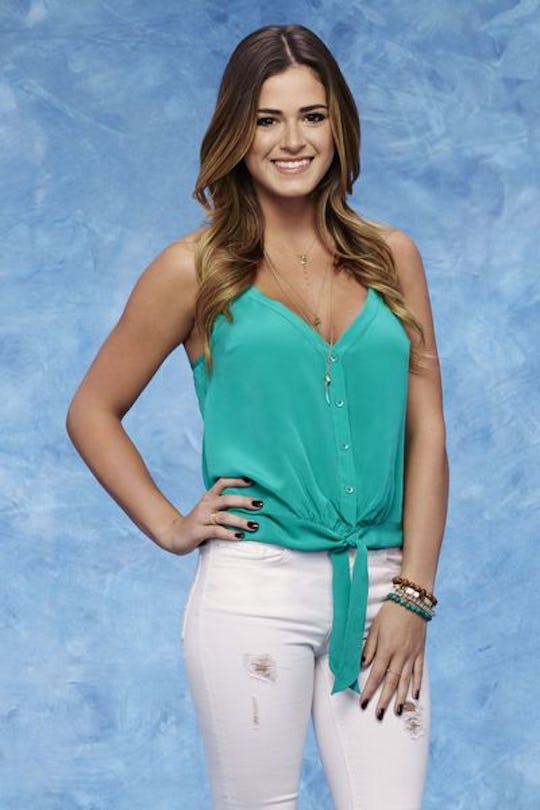 JoJo Fletcher Is The 2016 'Bachelorette,' & 'Bachelor' Nation Is Thrilled
After a long season of chickens , Ben saying "I love you" to two women, and a lot of drama, the time has finally come to look beyond Ben Higgins' season of The Bachelor. The question stood: who would be the 2016 Bachelorette? There were fan-favorites, there were rumors, and now there's officially an answer. On Monday, ABC officially confirmed that JoJo Fletcher is the 2016 Bachelorette, despite the rumors that it was Caila Quinn. In light of the announcement, Bachelor Nation reacted accordingly — they were thrilled.
It was a shock to many when JoJo didn't get the final rose on The Bachelor finale. Despite Ben having a very clear connection with Lauren, JoJo always seemed to be a frontrunner on the show. Ben told her that he loved her — also that he was in love with her — even though he told Lauren the same thing. Time after time, Ben would say that he was more himself with JoJo than anyone else in his life. So, when Ben got down on one knee and proposed to Lauren on the three-hour finale, fans were shocked.
But, that shock also sparked some speculation that JoJo would be the next Bachelorette. And now, ABC has confirmed that JoJo, the real estate developer from Texas. JoJo has been a fan-favorite throughout the season, even if she was a fan-favorite to win the season.
On The Bachelor finale, Ben proposed to Lauren Bushnell. It was surprising to many, but ultimately Ben decided that he loved Lauren more than JoJo. Although it shocked many, it suddenly freed up JoJo for her new gig.
The reaction to the choice on Twitter was pretty unanimous:
Except for the viewers who were even more excited about seeing JoJo's family again:
Good luck, JoJo. No better way to get over heartbreak than a selection of 20+ men.