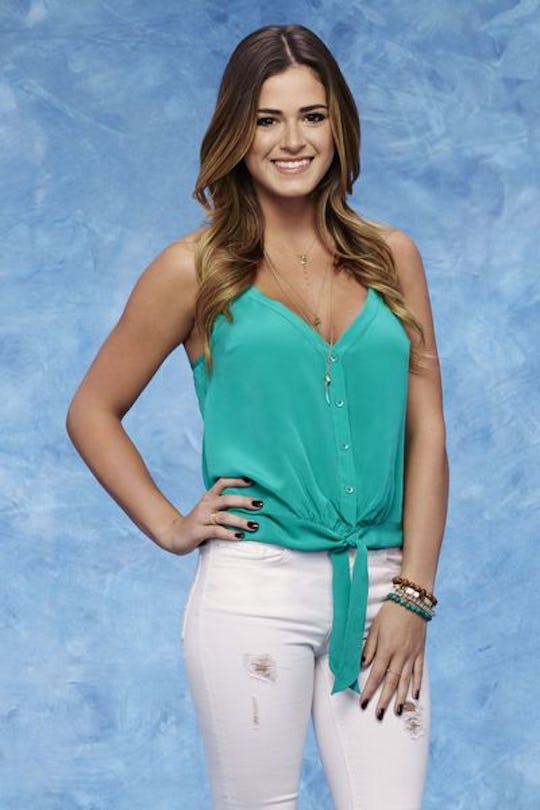 JoJo On 'The Bachelor: After The Final Rose' Says She Understands Ben's Decision
The Bachelor finale is always bittersweet. After months of watching people fall in love, one of them gets their happily ever after while the other has to go home a loser of love. Sadly, that was the case for JoJo Fletcher, who Ben dumped on The Bachelor finale. Despite telling JoJo that he loved her, Ben broke the Texas-native's heart in the final moments of the final episode, shocking many fans, and most importantly, shocking JoJo. On the "After the Final Rose" special, JoJo and Ben reunited, and she shockingly took a very calm approach to the situation.
Throughout the process, JoJo struggled with letting her guard down. It's one of the most overused expressions on The Bachelor, but in this case it was true. JoJo worried that she would get hurt if she let her walls, which is basically what happened. Unfortunately, Ben told JoJo he loved her — that he was "in love with her" — but when it came down to it, JoJo wasn't the woman for him.
On the after show, Ben reminded JoJo that what he said was never taken lightly. He reminded her that he meant what he said and that there were no hard feelings on his part (why there would be, I don't know). JoJo, being the boss she is, took everything he said with a smile and a calm demeanor.
Over all, JoJo was very understanding. She said that after watching the season, she understood why Ben picked Lauren B. She, like everyone at home, saw the connection that the two had early on. Despite the finale being hard for her to watch, it seems like JoJo realizes that she is still coming out a winner. America fell in love with her on the show and even though she didn't find love on the show, there's no doubt that she'll find it soon.