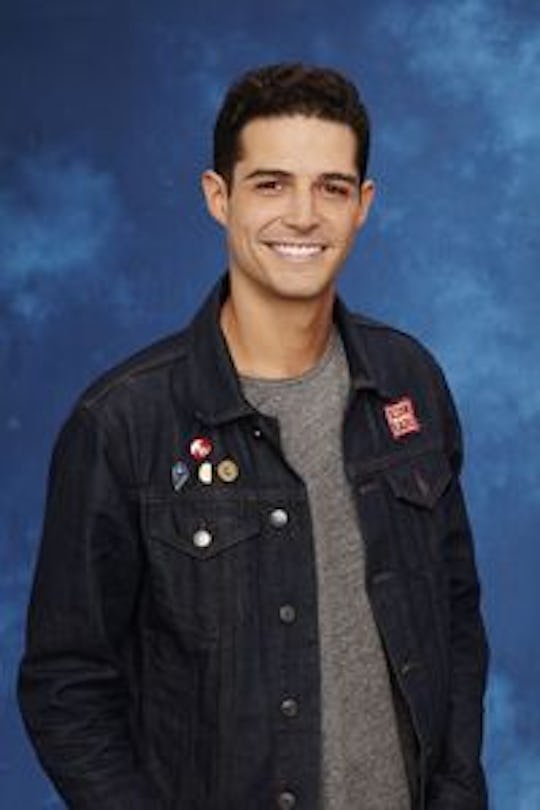 Craig Sjodin/ABC
JoJo Should Choose Wells On 'The Bachelorette', Because Jordan Ain't All That
On The Bachelorette, JoJo Fletcher started with 26 handsome guys to choose from, and the group is getting smaller and smaller each week. The frontrunner for JoJo's heart appears to be Jordan Rodgers, former professional football player and younger brother to current professional football player, Aaron Rodgers. Jordan is cute and all, but JoJo should really choose Wells Adams, the charming radio DJ who is getting a criminally low amount of screen time. Wells is everything you (I) could want in a boyfriend/husband/partner-in-crime/life. In his ABC bio, Wells describes his perfect date as "Really good tacos, a great live band, a walk around the city, and wine and cheese on my front porch as Otis Redding plays on my turn table." This, coincidentally, is also my idea of a perfect date. In his spare time, Wells also volunteers at the Nashville Humane Association, helping to find homes for rescue dogs. Honestly, how can anyone compete with that?
But competition seems to be a way of life for most of the men in the house. Wells stands out for his lack of aggression and machismo. Most of the guys in the house spend a lot of time asserting their masculinity, and Wells comes off as the most secure of them all. Here are 8 reasons JoJo should choose Wells.
They Both Love Dogs
To say that Wells loves dogs would be a bit of an understatement. Not only does he volunteer with the Humane Association to find homes for needy dogs, he also has an adorable Bloodhound named Carl, who coincidentally has his own Instagram which you can follow here. JoJo also has a dog, her German Pointer named Jackson. Maybe the four of them can double date and then join to create a beautiful blended human/puppy family.
They Both Love Music
JoJo has proven herself a sucker when it comes to an acoustic guitar (but really, who isn't?), and Wells first impressed her by trotting out All 4 One at their introduction to sing "I Swear." It was adorable and memorable without being weird, and we all swooned, including the other guys looking on from inside the house.
He Has A Great Sense Of Humor
He's not afraid to make fun of himself (or Men's Health), as is obvious in this jokey pic about a certain random pose often found on Men's magazines. "I'm ready," Wells captioned the pic. I, too, am ready, Wells.
He Has A Very Cool Job In Nashville
Wells is a radio DJ in Nashville, which, unlike "former competitive swimmer," is an actual job that pays money and is really, really cool. Wells' job allows him to meet his musical heroes, play his favorite tunes, and get to know his community.
He's Down To Earth
We know that because he seems to spend a lot of time on the floor cuddling puppies.
He Has Never Threatened To Punch Anyone
Tensions have been high in the house, but from the looks of things, Wells has maintained good relationships with his fellow Bachelors. One person in particular (cough, Chad, cough) threatened a lot of his housemates with violence, and some of them made threats in return. Wells, however, remained above the fray.
He's Athletic
As he himself often jokes, he's not the biggest or most muscled guy in the group, but that doesn't mean he's not athletic too! Wells runs, plays intramural sports, and spends a lot of time on outdoor activities! He just doesn't lift a lot of weights at the gym, which I am fine with.
He's Adorable
I mean, come on.