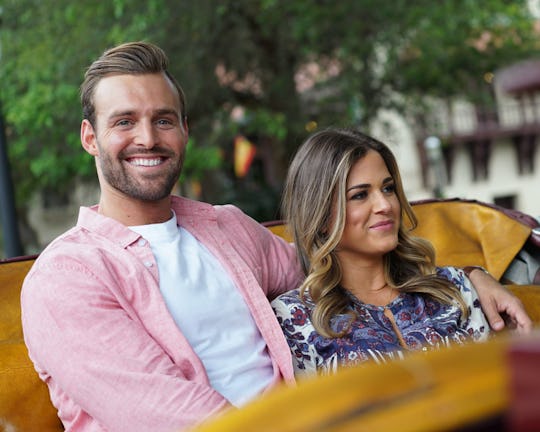 ABC/Michael LeGrand
JoJo's Family Likes Robby On 'The Bachelorette' & It Stresses Her Out Even More
The finale of The Bachelorette proved to be intense from the start. JoJo and the remaining men – Jordan and Robby – jet off to Thailand to meet JoJo's family. She expressed from the jump that she was pretty torn and afraid of making the wrong decision, and hoped her family could help her. After meeting both, they seemed more certain that Robby was right for her. While that might've made someone else calmer, it caused JoJo to freak out. JoJo family likes Robby on The Bachelorette, and it proved that JoJo is still unsure about her decision.
JoJo established early on that her suitor asking her father for his permission to marry her was very important to her. Jordan did not do this – but Robby did. When JoJo met with her parents and brothers to talk about their feelings about both of them, they brought this up immediately. JoJo's mother was especially salty about Jordan's behavior, but none of them outright condemned him. It was clear, though, that they favored Robby.
JoJo said that her family's opinion is of the upmost importance, so you'd think that their preferring Robby would make her choice easier. Nope – just the opposite, actually. Her family expressing their opinion of Robby made JoJo spiral into a mini-meltdown (what looked like the first of the episode), and really proved to her family just how torn she is.
Her brother, Ben, pointed out that when they said that Jordan did not ask to marry her, JoJo immediately went to his defense. They said he was not ready for committment or marriage, whereas Robby was. JoJo shielded Jordan – or some kind of football metaphor that would make sense here – when she's supposedly unable to choose between them. Does this mean JoJo unknowingly made her decision? Does she not care that Jordan didn't commit, or is she upset that he didn't whereas Robby has? Potentially, but there's still room for a few freak-outs before she has to give that final rose.