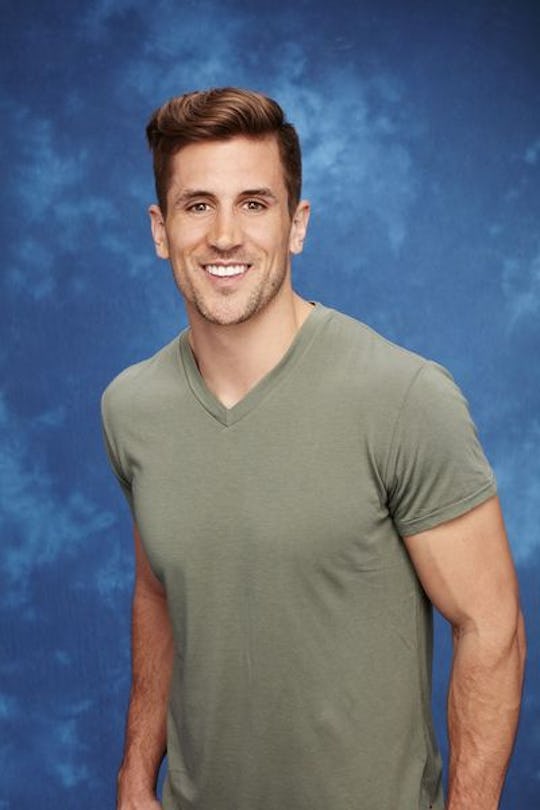 Jordan Gets The First Impression Rose On 'The Bachelorette,' & The Guys Should Watch Out
Brace yourselves, Bachelor Nation, because the latest season of The Bachelorette premiered this Monday, and it kicked off with quite a bang. Apart from the dramatic limo exit revealing the guys for the first time, there is one major moment that leaves fans at the edge of their seats, making the season premiere of any Bachelor season worthwhile — that very first rose. Jordan gets the first impression rose on The Bachelorette, and it clearly secures him in the position of frontrunner, at least for now.
Jordan is the younger brother of Green Bay Packers Quarterback, Aaron Rodgers, as you may recall, so the big question is — is he here for love or fame? My doubts were put to rest, though, as I watched him interact with JoJo throughout the episode.
The pair's connection was instant, and watching them together clearly showed the undeniable chemistry between them. And then there was that kiss, which was so filled with passion and lust you can practically feel the sexual tension radiating from within the TV screen. Jordan is quite the charmer, and JoJo is clearly falling under his spell, because after chatting it up with 26 guys she decides to award him with the highly coveted first impression rose. "I feel very excited about you and so I feel like this belongs to you," she confessed as she handed him the rose. He was the first kiss of the night, so I can't say I'm that surprised.
While Jordan can rest assured he is safe from this first elimination, the first impression rose doesn't immediately guarantee immunity for the rest of the season. If we have learned anything from past seasons, it's that the person who receives the first impression rose often turns out to be the most wacky. In case you have forgotten, Olivia snagged that first rose during Ben Higgins' season — need I say more?