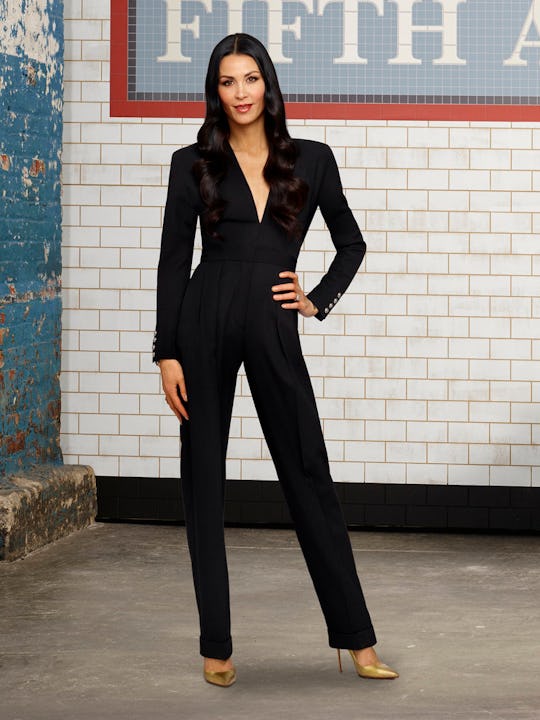 Bravo
Jules Wainstein Opens Up About Her Eating Disorder On 'RHONY' & Her Honestly Is So Brave
On Wednesday, Jules Wainstein and Bethenny Frankel sat down for their long-awaited show-down after Bethenny's questionable behavior at Jules's brunch the previous week. Bethenny was a little critical of Jules's unfinished house, and told her so, which obviously rubbed Jules the wrong way. What Jules didn't know was that Bethenny had been making a few observations about Jules's eating habits, even going so far as to hint at a possible eating disorder. When they met up for brunch on Wednesday's episode, Jules bravely opened up about her struggles with an eating disorder which garnered her serious respect from Bethenny.
The meeting started pretty much exactly as everyone would have expected it to. Bethenny sharply called Jules out for inviting people who didn't like each other to the same intimate brunch, while Jules attempted to explain how she felt hurt by Bethenny's rudeness in criticizing her house. Bethenny lightly mocked Jules' apparent struggle to find her words. "Jules does not have a way with words," Bethenny said in her interview. Eventually Bethenny found herself defending Jules against herself, comparing herself to a lawyer representing Jules in the case of Jules vs. Bethenny.
And then, the conversation took a turn that Bethenny was not expecting. Jules suddenly revealed that as a teenager (into her 20s, she said), she struggled with an eating disorder. "I'm so open about it because I want my friends to know, so I can't get away with it," Jules told Bethenny. Obviously taken aback, Bethenny commended the Housewife newbie for her vulnerability and courage.
In a show that depends so much on the aspirational aspect of these women's lives, it is incredibly brave of Jules to open up about her struggles this way. The Housewives represent what a lot of people might secretly want their lives to look like. Designer clothes, beautiful homes, lavish vacations, and petty power struggles. On Wednesday's episode, Jules allowed the audience a privileged look into just how serious and dangerous the pursuit of creating that aspirational image can be.
Jules went on to describe how it came out when she stopped swimming at 17-years-old. At one point she says she was only 80 pounds, and didn't even know if she'd ever be able to have children. Bethenny, moved to tears, related to the experiences she'd had with her mother.
Jules said that she is open about her experiences with an eating disorder as a way of keeping herself healthy. Hopefully her openness will help others stay healthy as well.