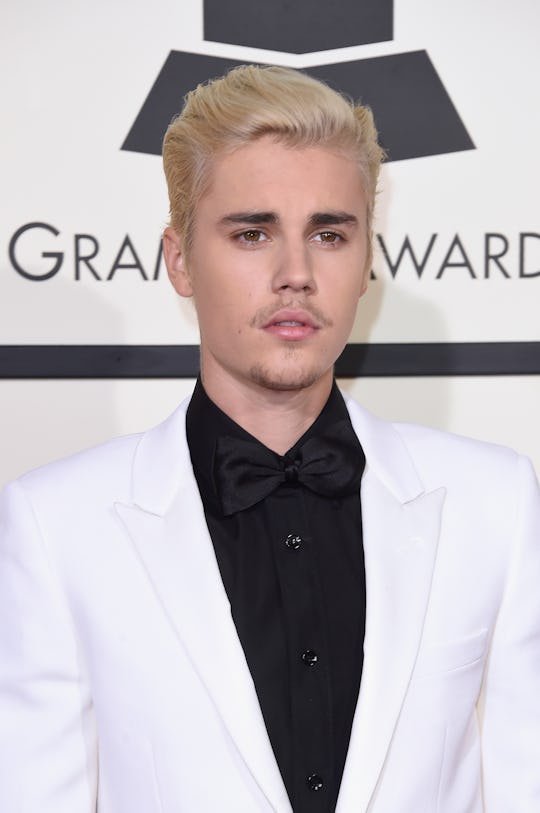 Jason Merritt/Getty Images Entertainment
Justin Bieber Brought His Little Brother As His Grammys Date, & It's Adorable
No one can hate on Justin Bieber after the 58th Annual Grammy Awards — no one. Bieber brought his little brother as his Grammys date on Monday night, and, literally, I could not stop "aww-ing" after I saw the two walk clumsily down the red carpet. Seriously, the photos will make a Belieber out of even the most anti-Bieber people.
Bieber attended the Grammys because he's performing there, but he also won the Grammy for Best Dance Recording for "Where Are Ü Now," a collaboration he did with Skrillex and Diplo, according to People. Beiber's fans freaked out about Bieber's first win, but not as much as they freaked out about Bieber bringing a mini-Bieber to the Grammys. The cutest think about the little Bieber, whose name is Jaxon, was probably the fact that he didn't try to grow facial hair that was a different color than the hair on his head (Sorry, Justin). But, additionally, he posed on the red carpet with serious attitude. Jaxon, who is 6, according to Seventeen, actually has his own fan Twitter account. The description reads "I am the baby of the Biebers but I am kind of a big deal. Just sayin."
And his power stance in the below photo shows just why he is such a big deal. Look at that face!
Now, I know the older Bieber gets a lot of shade for his tool-y behavior and all of his tattoos. But, first, I think the tattoos are great, and, second, it's moments like these that I think capture why many Beliebers love Bieber. Bieber is obviously committed to being a great older brother, and that moment on the red carpet made it clear.
Bieber also starred in a short Carpool Karaoke with James Cordon, and the two wore matching suits. Between the Grammy, the Karaoke, the suit, and the adorable little brother, it doesn't seem like Bieber's Monday could get much better.