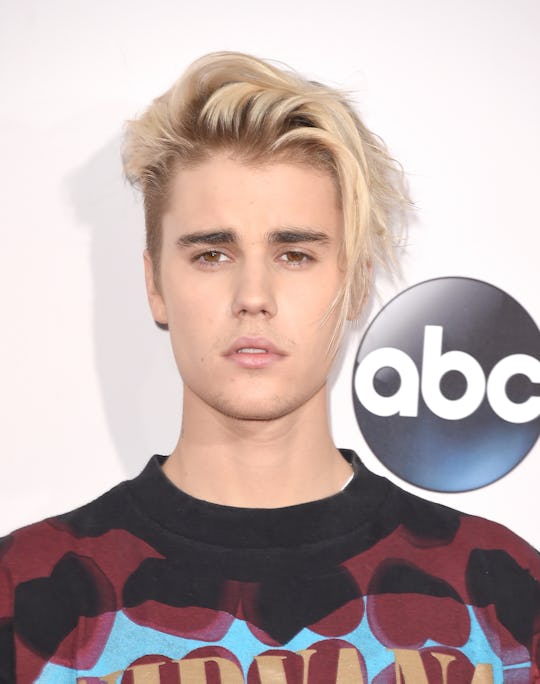 Jason Merritt/Getty Images
Justin Bieber Cancels 'Late Show' & Thanksgiving Day Performances Citing Personal Reasons
According to E! Online Tuesday morning, Justin Bieber canceled two upcoming appearances, citing personal reasons. The pop singer was due to perform on both The Late Show with Stephen Colbert and CBS' The Thanksgiving Day Parade this Thursday, Nov. 26.
Although Bieber hasn't made a formal statement, he did tweet to both The Late Show and Stephen Colbert, writing, "sometimes life kicks our *ss and we need to deal with it." Which is fair enough.
Bieber has been on a promotional tour for his new album, Purpose, for the last few weeks, with several appearances in shows and magazines in Europe, Australia, and North America. He was in Los Angeles Sunday night, closing the American Music Awards. He was reportedly going to perform new Purpose material on The Late Show.
This is the first show Bieber has canceled in this tour, although he did cancel a concert very last minute in October. In Norway, after fans in the front row attempted to grab his legs while he mopped up a spill, he walked off the stage after a single song, saying "I'm done, I'm not doing the show."
Afterwards, he posted a genuine apology to Instagram, blaming lack of sleep and a grueling press tour. He said he was working on "responding not reacting" and admitted, "I don't always handle things the right way but I'm human."
We hope it's nothing too serious, and hopefully Bieber will be back in NYC soon!
This story is developing...
Image: Jason Merritt/Getty Images