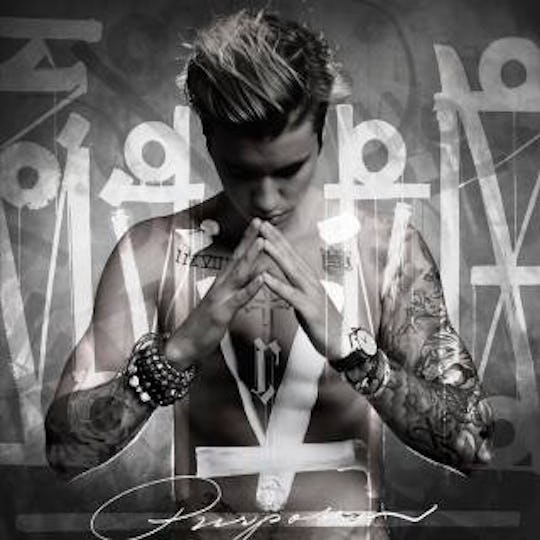 Justin Bieber's 'Purpose' Is Finally Released, So Listen To Your Heart's Content
You've already been listening to "Sorry" and "What Do You Mean" on repeat. And you already have no shame about it. So it's time that you finally accept that Justin Bieber is no longer that little punk who peed publicly in restaurants, and finally, a full-grown, 21-year-old adult who you actually, well, kind of like now? (Is this an acceptable feeling?) And a full-grown, 21-year-old adult who just released an album that you're going to want to listen to — because Justin Bieber's Purpose has been released, and it seems as though it's just as good as his first two singles off the album would have you believe.
At least, that's how his fans, who have been freaking out over the album on Twitter, feel about the release of the brand-new album, which comes during a week when music has already been killing it. Because not only did this week mark the first new single and video in three years from the one and only Missy Elliott — the insanely watchable "WTF (Where They From)" — but Friday marks the release of One Direction's Made In The A.M. as well.
We'll have to wait and see which release wins on the music charts, but, for the time being, Bieber fans definitely have their pick.
So, go ahead — listen away. Have no shame. Bieber's cool now, guys!
Image: Def Jam