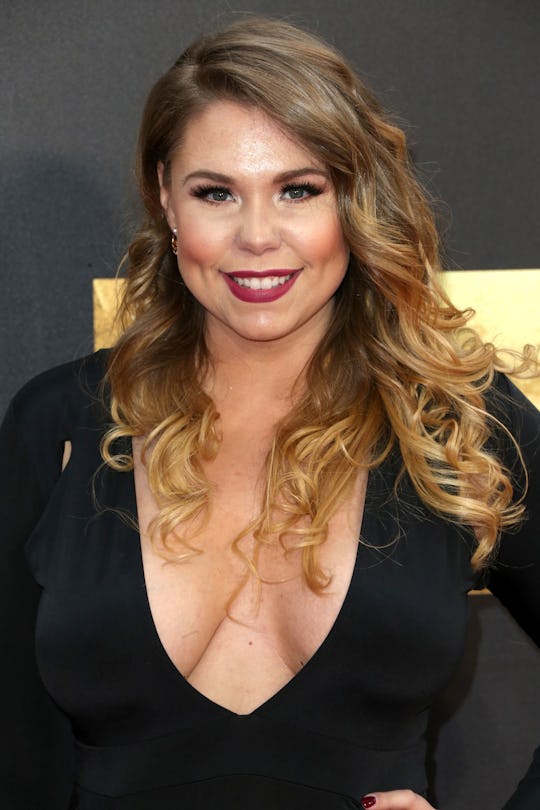 Frederick M. Brown/Getty Images Entertainment/Getty Images
Kailyn Lowry Shared Ultrasound Photos Of Her Third Child
The moms from the MTV series Teen Mom 2 have grown up right in front of fans' eyes. From being pregnant in high school and living with their parents to making their own money and having lives of their own, fans feel connected with these moms — the stars of the show are real, they're relatable, and they don't sugarcoat anything. One star of Teen Mom 2 — Kailyn Lowry — is pregnant yet again, which is so exciting. On Friday, Kailyn Lowry shared ultrasound photos of her third child on Instagram showing that this real mom is going to have her hands full.
Just because it is Lowry's third pregnancy (she's already mom to two sons, 7-year-old Issac and 3-year-old Lincoln) does not mean that things are going any differently — she is still getting excited over ultrasound pictures of the baby (seriously, they never get old) and even keeping a memories and milestones book for her third child, which can be seen in the photo alongside the brand new ultrasound photos. Such a sweet gesture. Lowry's caption for the photo was a simple message to her unborn child. "I can't wait to meet you," Lowry wrote in the photo's caption. In the midst of speculation surrounding Lowry's pregnancy, this simple post is a nice update about her growing bump and a reminder that there are more important and exciting things to pay attention to than just the buzz surrounding the pregnancy.
These ultrasound photos are a much welcomed update from Lowry's third pregnancy (she's reportedly a little over 17 weeks pregnant which would put her in her second trimester), as she has only shared ultrasound photos of the new baby one other time since announcing she was pregnant. In late February, Lowry took to her blog to update fans about her third pregnancy, releasing this very positive statement about her new addition to her family:
Having another child is something I am so happy about and I just can't wait. My boys are so excited, those who love me are so excited, and I hope that everyone can be happy for me at this time.
But Lowry was hesitant to share this pregnancy with fans — according to People, Lowry suffered a miscarriage in 2015 — and according to Lowry's blog, she waited a while to share her new pregnancy with fans because of that and "health complications" she had leading up to it. Knowing this makes these updates from Lowry all the more significant. While Lowry might have her hands full in the future, this pregnancy update shows that fans really have been there every step of the way.