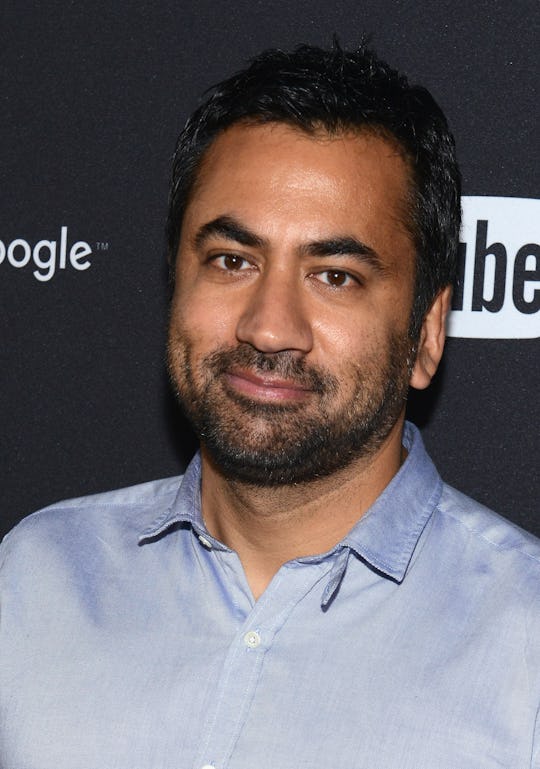 Noam Galai/Getty Images Entertainment/Getty Images
Kal Penn Just Donated $25,000 To Refugees
In 2016 alone, about 1,300 Palestinians fled their homeland amid the country's long and violent territory dispute with neighboring Israel. Their fate couldn't seem further removed from an American celebrity cooking competition, but when one actor and former White House staffer won one such televised contest this week, he at once contributed to their cause and lent some publicity to their plight. As the winner of "MasterChef Celebrity Showdown," Harold & Kumar star Kal Penn donated $25,000 to refugees "displaced against the rule of international law, terrorism, & violence from so many sides," as he explained in a Twitter post.
Penn has opted to direct his winnings toward the United Nations Relief and Works Agency for Palestine Refugees in the Near East (UNRWA) after earning the show's top prize with his beer-marinated halibut paired with citrus coleslaw and chipotle-beer aioli, according to Mic.com. Each of the contestants on "MasterChef Celebrity Showdown" competes for the opportunity to contribute to a charity of their choice. For Penn, the opportunity was so quintessentially American that is was a privilege to direct any altruism to people from a war-torn land.
"Only in America can a guy make tacos on FOX TV, almost lose an eye, and win $25,000 to support refugees," he wrote in a note posted to Twitter. "We are so fortunate as Americans to live in a country as prosperous as ours."
Although he established his fame with his title role in a franchise of stoner flicks and as a slightly awkward doctor on House M.D., Penn's political and social consciousness extends at least as far back as 2009, when she began his two-year stint as an associate director for the White House Office of Public Engagement in the Obama administration, according to NBC News. So, it makes sense that he would choose to reach out to Palestinian refugees as the conflict between Palestine and Israel once again claims headlines worldwide. On Dec. 29, Secretary of State John Kerry said in a speech that the Palestinian refugee issue must be addressed "with international assistance that includes compensation and options in assistance in finding permanent homes and acknowledgment of suffering," according to Al Jazeera.
It was a message that Penn took to heart, specifically mentioning it in his Twitter explanation of why he chose the nonprofit he did. "I'm thrilled to be helping UNRWA do its critical work in Gaza and Syria," he wrote. "They're a lifeline for so many families that have been struggling for decades to meet their basic needs and achieve their rights."
According to The New York Times, "large numbers" of Palestinians were forced from their homes during the Arab-Israeli war of 1948, and now those original refugees and their descendants have swelled to about 5 million. But violence between the two nations, both of which claim Jerusalem as their capital and cannot agree on implementing the two-state solution to the fighting over the disputed territories that the United Nations endorses, has raged intermittently for decades. In March 2016, for example, The Guardian reported that Palestinians had murdered more than 200 Israelis in stabbings, car-ramming attacks, and shootings in the previous six months. Likewise, about 130 Palestinians died while carrying out these attacks, and an additional 70 died in other ways related to the conflict.
Penn's contribution, of course, won't remedy the ongoing problem completely. But it will help to get those who want to get far away from this kind of violence access the resources to stay safe and healthy while doing so, and raise awareness about some of the horrors taking place on the other side of the world.