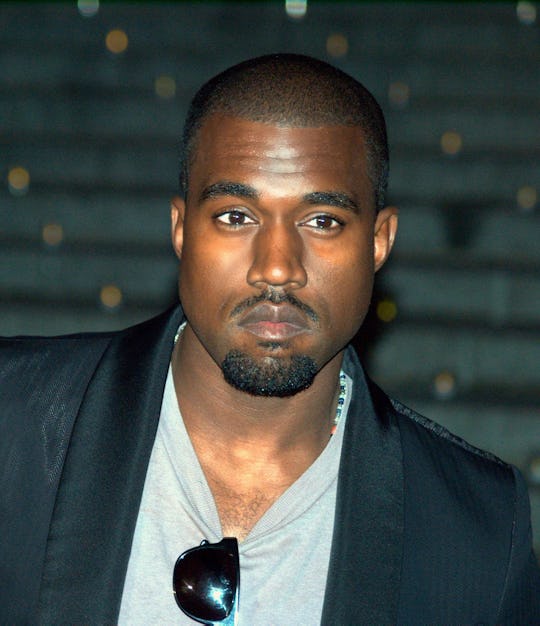 David Shankbone/Flickr
Kanye West Responded To Amber Rose's, Um, Allegations & It Was Super Awkward
Kanye West and Wiz Khalifa were embroiled in a heated feud that's bubbled over from real life into the Twittersphere, leaving no one unscathed. Amber Rose, Kanye West's ex who had a child with Wiz Khalifa, even got into mix. Late on Thursday night, Kanye West responded to Amber Rose on Twitter. Tweeting late at night when you're upset is always a good idea. Said no one ever.
West's new album Waves, will be (according to West) the best album of all time, or, in his words: "This is not album of the year. This is album of the life." So, you can imagine he was upset when Khalifa said he had hip hop artist Max B to thank for the title. (Khalifa said "wave" is a style of music by Max B and that West was stealing the name without crediting Max B appropriately.) The Twitter fight reached its height on Wednesday. According to Entertainment Weekly, both Khalifa and West gained tens of thousands of new followers who wanted to keep up with the feud. They reported that "West tweeted more than three dozen times, garnering more than 400 million views, according to Twitter. Most of those tweets have since been deleted." All that remains of the back-and-forth is West's less-than-sincere apologies.
See? He's sad.
The real meat of this story is when Amber Rose lashed out at West for his remarks about her during his Twitter fight with Khalifa. She brought up parts of their relationship that West probably thought they'd put, um, behind them. Be advised, the following Tweets are NSFW.
Note to self: don't start a fight with Amber Rose. Amber Rose does not play.
Naturally, West couldn't let that go, so he cooked up some responses on Twitter last night that only make him look a little insecure.
It's okay, Kanye. Maybe, er, some people believe you. Pictures and videos. What about music? Friday morning many happy Twitter followers woke up to the trending topic of the day: #KanyeAnalPlaylist. Surely this is why Twitter exists.
The story doesn't end there. During the now-deleted spat, West wrote that Amber Rose "trapped" Khalifa by getting pregnant and referred to her past as an exotic dancer (big mistake). In an interview on the podcast "Allegedly," Amber Rose returned to the subject of her ex, saying: "The thing is, I would never talk about kids in, like, an argument. It just shows what kind of person he is. Even him saying stuff about my son, I still didn't say anything about his kids and I'm not going to. It's ridiculous, they're innocent babies. You don't ever, ever talk about a baby, ever. It just shows how f*cking ridiculous he is."
When asked if she was surprised he mentioned her and her son, she said: "No, because I know him. I know he's a f*cking clown." There are so many lessons here, but the main one? Don't be Kanye West right now.