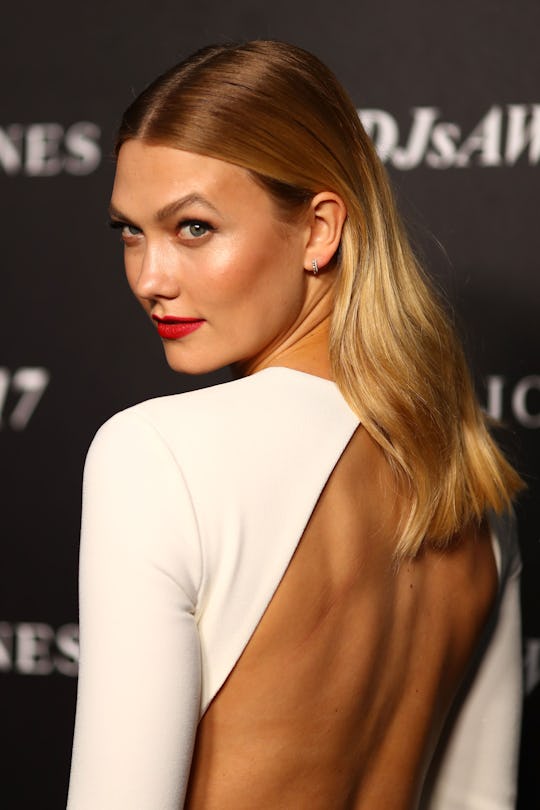 Ryan Pierse/Getty Images Entertainment/Getty Images
This 'Vogue' Photoshoot Drew Heavy Criticism
Proper representation in the fashion industry has long been an issue in the United States. From a lack of diversity among models, to plus-sized models not being taken as seriously as they deserve, America's fashion world has, for a long time, been disappointingly non-inclusive. However, it seems that designers and magazines have been making progress, with the rise of models like Ashley Graham, Liu Wen and Chanel Iman. And with the famed fashion magazine Vogue starting to publish an annual diversity issue, it felt like we were on the right path. Unfortunately, this month, supermodel Karlie Kloss' Vogue photoshoot drew criticism for yet another industry gaffe, after Kloss, a white woman, was cast as a Japanese Geisha.
The images from Kloss' shoot, which were shared widely online, show her wearing a Kimono, standing with a sumo wrestler, and sporting "a Geisha's Shimada-styled nihongami wig," according to People. The pictures have since been removed from Vogue's website, but are still making the rounds on Twitter and social media. As Kloss' photoshoot was the source of much contention online, it's not a surprise that the magazine has pulled the photos down. And while Kloss has made a public apology (though some argue she didn't need to issue a personal statement herself), it's still disappointing that such a wide platform, that seeks to inspire women and regularly provides positive content, is still falling victim to any sort of antiquated thinking in the first place.
The photoshoot took place in Japan, and while the stated goal was to pay tribute to a 1966 Vogue shoot, some felt it was still guilty of cultural appropriation and highly offensive. Others argued that there were likely a plethora of options in casting the shoot, and that casting coordinators choosing a white woman for a diversity issue was a bit out of touch.
Kloss' apology, which she shared via her Twitter profile late last night, stated that she was "truly sorry" for any part she may have played in causing offense. Some reminded her followers that Kloss had been accused of cultural appropriation before, but the model promised her "future shoots" would "reflect" a better mission.
"These images appropriate a culture that is not my own and I am truly sorry for participating in a shoot that was not culturally sensitive," Kloss wrote in a heartfelt message to her Twitter followers. "My goal is, and will always be, to empower and inspire women. I will ensure my future shoots and projects reflect that mission."
In 2012, Kloss was caught up in another appropriation controversy after walking the runway at the Victoria's Secret Fashion Show. One of Kloss' outfits — which was eventually cut from the broadcast — featured a Native American headdress and garments some believed were offensive. Kloss apologized for that incident as well, agreeing with the network's decision to cut the segment.
While Kloss' recent apology is appreciated, it brought up an important conversation once again, surrounding the continuation of appropriation in popular culture, intended or otherwise — one that everyone should think about seriously.