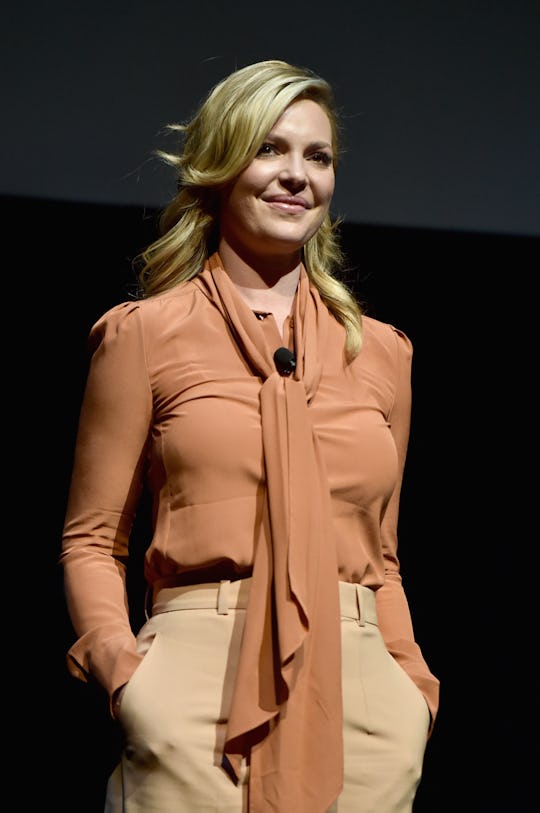 Alberto E. Rodriguez/Getty Images Entertainment/Getty Images
Katherine Heigl Loves Her Family's Diversity
Unforgettable actress Katherine Heigl said her family's diversity is "so much better than I could have ever imagined," in an interview with Entertainment Tonight on Monday. Heigl, 38, is the mom of three children with husband Josh Kelley. Heigl gave birth in December 2016 to son Joshua Bishop Jr., named after her husband. She is also the mom to two adopted children. In 2009, Heigl adopted a daughter from South Korea, named Naleigh. Heigl adopted again in 2012, a daughter named Adalaide Marie Hope, from a woman in Louisiana.
The former Grey's Anatomy star is no stranger to adoption, as she grew with an adopted older sister. Heigl told Parent & Child magazine in 2012 that she "always knew" she would adopt one day as a result. On Monday, she opened up again about how her sister's adoption influenced her own family building: "My sister's Korean and she's my big sister and hugely important to me and my best friend," Heigl told Entertainment Tonight. "I just knew I wanted my family to sort of look like the one I came from. So I always knew I was going to do that." And her family is beautifully diverse, as Heigl revealed in a candid Instagram family portrait a few weeks ago.
Heigl acknowledged she is incredibly lucky for the family she has, and how they have managed to come together in such amazing ways of family building. She also tries not to take for granted her privilege of how she's built her family, either. "It's so much better than I could have ever imagined, my life and family," she said. "It's just trying to remember that and be grateful and try and hold onto it 'cause you do get caught up in the minutiae."
Heigl told Entertainment Tonight in January that after the birth of her son Joshua, she definitely preferred adoption to giving birth — but not for the reasons you'd expect, such as labor and delivery: "I actually prefer the adoption way because I wasn't subject to hormones," she said. Hormones aside, Heigl wants to have more children and even told PEOPLE, "I'd get pregnant again." Her first pregnancy at age 37 was a complete surprise. She said it was "totally unexpected but thrilling nonetheless" when Heigl announced her pregnancy in June of last year. She also told PEOPLE that she "has been thinking a lot about fostering."
Heigl's family is definitely an inspiration for families of all types, and for moms, too. She exemplifies that love transcends how any child comes into a family and that ultimately, whether through birth or adoption, it doesn't matter. "The moment you hold your child, you're wholly in love," she told PEOPLE. "And you'll do anything to protect them and shelter them."