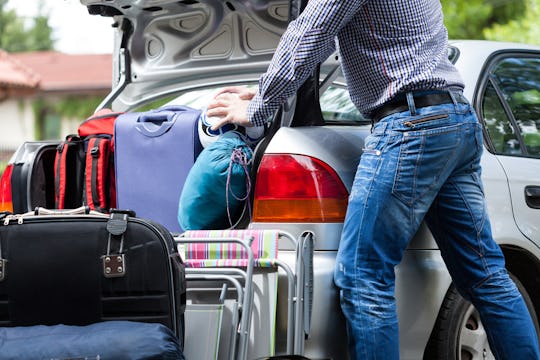 Photographee.eu/Fotolia
Keep These 16 Things In Your House To Be Ready For Any Disaster
As you watch the news coverage detailing the devastation left behind by hurricanes, wildfires, earthquakes, and more, it's impossible to not feel your heart break for everyone affected by the disaster while also wondering, What would I do if it happened to me? How would I keep my family safe? Experts say that natural disasters, like hurricanes, floods, wildfires, and volcanic eruptions are unpredictable, which means you have to be prepared and know what to keep in your house to be ready for any disaster. The truth is, this type of devastation can happen anywhere to anyone and being ready for a possible evacuation or days in your home without water or power is key.
"Widespread natural disasters almost always cause supply chain interruptions," Roman Zrazhevskiy, founder and CEO of Ready To Go Survival, tells Romper in an email interview. "Basic necessities such as food and water either become largely unavailable, or very expensive considering the spike in demand."
Most of all, Zrazhevskiy says, people should be prepared to evacuate at a moment's notice, preparing what he calls "a bug out bag," or a long-term survival kit with the sole purpose of getting you out of danger as quickly and safely as possible.
Consider the following items as you put together a disaster preparedness kit: