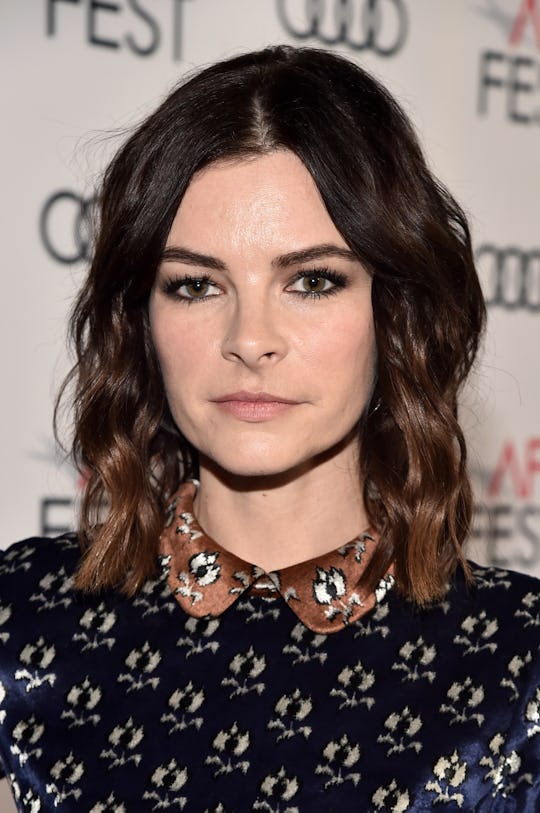 Alberto E. Rodriguez/Getty Images Entertainment/Getty Images
This Mom Had The Most Epic Clap Back For People Who Said She Doesn't "Look Like A Mom"
Writer and actress Kelly Oxford became famous on social media for sharing the most personal details of her life and her children's hilarious musings. She has three kids, which is why when someone tried to slam Kelly Oxford for "not looking like a mom" on Instagram, she clapped back in the most epic way. Because it's sexist AF to tell women that they have to conform to some ideal of a mother, when dads never get that kind of criticism.
In case you don't follow her on the 'Gram, which you should be doing, Oxford recently went on vacation in the Bahamas with some friends and her three kids, Sal, 16 years old, Henry, 14 years old, and 9-year-old Bea.
Her friend, Ercan Dedeoglu, is a professional photographer and he offered to take some pictures of her and they turned out beautiful. In them, Oxford looks like she just got off the beach, with a little tan and some beach waves in her hair. She's wearing a black bathing suit with a pair of light washed jeans in a series of poses. Oxford captioned the series, "I haven't had a professional photo shoot in awhile but today @ercandedeoglu told me "be a boy" and then my edibles kicked in."
Apparently some people thought they were too...something and commented that Oxford "didn't look like a mom," which rightfully irked her. She edited her caption to read, "Addendum: I get so annoyed when people say, "You don't look like a mom." What's a mom supposed to look like? This is a Mom." In a subsequent post, she continued:
[T]his is a conversation i'm interested in having. moms can wear twin sets, moms can wear bikinis, moms can be any weight, moms can be teens or in their nineties, moms can work or stay home with their kids. what does a mom look like?
She's right. I mean, she has three children that she's raised to be seemingly hilarious and intelligent (judging from her tweets) human beings. And she's doing it alone, right now, too. Oxford divorced her husband of 17 years in 2016 and she's still working through it. On her vacation one day, she shared another super vulnerable selfie with the caption:
This is my first vacation with the kids and no dad and there have been waves of total depression and waves of total gratitude. Right now I'm feeling shitty; I'm sharing because I know a lot of you are single parents and get it and don't want to feel alone either.
Going through the ups and downs of a divorce and single parenting is hard enough without people insisting that Oxford not have a little fun and look good doing it. When people say that a woman "doesn't look like a mom," what they're really saying is that they don't want mothers to be sexy or independent of their children. They're not allowed to feel sad sometimes, be frustrated with their kids, engage in radical self care, or have fun.
Mothers, in these peoples' minds, aren't supposed to care about their skincare and workout routines, have fashionable clothes, or friends to eat edibles with on the beach. When someone says a woman doesn't "look like a mom," they're saying that moms have to be or look a certain way, which is really unfair. Why does the world feel like they can dictate everything women do, even when it comes to motherhood, when we're the ones *literally* making the babies?
No one ever tells dads they don't look like dads. There are all kinds of dads represented in the world: Cool dads, nerdy dads, old dads, young ones. Dads can be rock stars or real estate agents — there are literally so many father tropes. But moms? No. In popular culture a mom has to be tired, out of touch, naggy, and wear a specific type of jeans. Otherwise, they can't be good moms.
Luckily, most people in Oxford's comments got it. One wrote, "Apparently you're not supposed to be attractive, cool, or interesting when you're a mom. That's only reserved for dads." Another added, "Whereas when someone says 'you look like a mum' it's a bit of an insult, like we're haggard, tired, a bit chubby, covered in glitter/paint!"
Meanwhile, on another one of her posts in which she's standing on the beach with a cocktail, people shamed Oxford for her body. They just couldn't believe that she had the gall to not be curvy, despite previous bikini selfies in which she admits to not liking her body sometimes. Imagine telling someone you were upset because of your "body issues" and then having them tell you to "eat something" in return. It's pretty mean.
One person wrote, "Eat pretty lady! You need some curves! (Coming from a mother whose body used to be that thin.....)." Another added, "Three kids came outta that body? Damn, girl." Yet another chimed in with the thin-shaming, "Damn, you gave birth before?!" While some of the comments might be meant as a compliment, since our culture overwhelmingly values thinness, it's pretty mind blowing how the world just assumes that a woman's body is something they can comment on, at will. There's really no winning.
Moms look like a lot of things, they can be old, young, single, married, and weigh whatever they want. They're human beings, just like anyone else. The more women like Oxford remind people of that, the better off women are everywhere. Keep doing you, Kelly.
Check out Romper's new video series, Romper's Doula Diaries:
Watch full episodes of Romper's Doula Diaries on Facebook Watch.