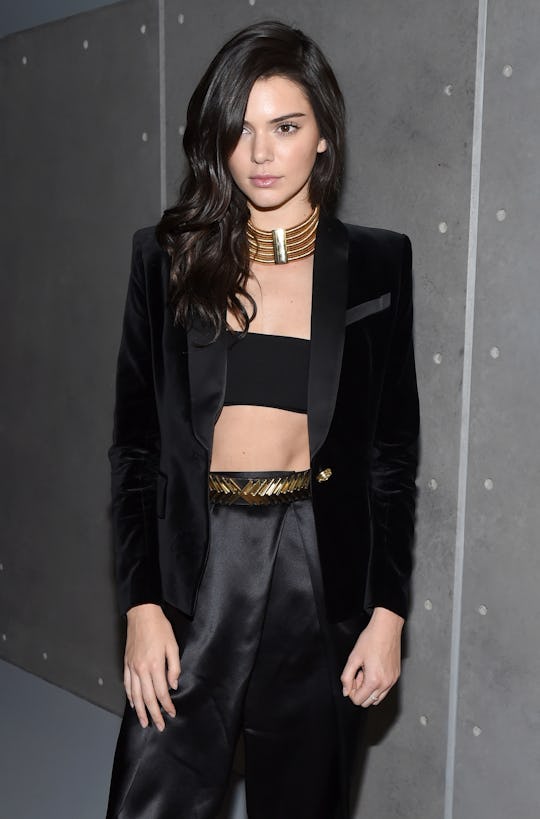 Nicholas Hunt/Getty Images
Kendall Jenner Will Walk In Victoria's Secret Fashion Show & It's Just Further Proof Of How Far She's Come
The annual lingerie extravaganza that is the Victoria's Secret Fashion Show returns to New York this year for its 20th anniversary and we already know that it's going to be amazing. The night is always packed full of surprises, and is — I will admit — one of the few evenings I happily devote to practicing my best supermodel strut in my living room. Well, one of the biggest nights in fashion just got even more exciting. Multiple sources confirmed to E! News on Tuesday that Kendall Jenner will walk the Victoria's Secret Fashion Show. As if we all needed any more reasons to look forward to one of the most exciting television events of the year, amirite? 
Update: Victoria's Secret has confirmed that Jenner will indeed be walking in the show. 
To say that Jenner is dominating fashion right now would be a bit of an understatement. Just last summer, she told a British magazine that being a member of the Jenner-Kardashian clan has been a career challenge. But all of that seems to be turning around as Jenner has quickly become one the most successful models in the world. In recent months, Jenner has landed major contracts with brands including Fendi and Calvin Klein. And earlier this fall, she was named one of the highest-paid models in the world, with an estimated income of $4 million.  
Did I mention that she's only 20 years old?
Set to air on December 8, the evening already features some of the best-known faces in fashion right now, including Lily Aldridge and Jenner's best friend Gigi Hadid. Jenner and Hadid are the newest faces to grace the VS runway this year. But if you're wondering whether Jenner or Hadid will be lucky enough to wear the $2 million fantasy bra, if have some sad news. That honor will go to Aldridge.
Set to be filmed on Tuesday, November 10, plans for the show are well underway and closely guarded. But Hadid did offer those of us who fantasize about what it would be like to strut down that particular catwalk a glimpse of her audition for one of the show's few (and highly coveted) spots late last week with this video clip posted to Twitter:
Can't wait! 
Image: Nicholas Hunt/Getty Images