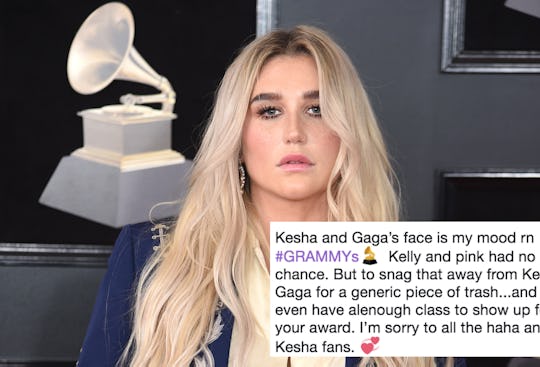 Jamie McCarthy/Getty Images Entertainment/Getty Images
Kesha Was Snubbed By The Grammys, & Twitter Is Absolutely Furious
When Ed Sheeran was awarded Best Pop Solo Performance over four female artists, some members of the audience watching at home just weren't having it. They felt that Kesha was snubbed by the Grammys, shocked that the guy from that scene in Game of Thrones was being lauded over an artist who took real risks. They took to Twitter to proclaim their disappointment.
Lady Gaga, Kelly Clarkson, and Pink were nominated alongside Kesha in the category and they were all deserving in their own ways, but it's impossible to ignore the circumstances that preceded Kesha's most recent album, Rainbow. The release of Rainbow was a triumphant moment for Kesha after a very difficult last few years, in which she was recovering from an eating disorder and undergoing a prolonged legal battle with former producer Dr. Luke and Sony. The album was a chance for Kesha to truly express herself after being unable to for so long due to legal reasons. And she was proud of her accomplishment — as she should have been.
"I feel like myself for the first time ever," Kesha told Rolling Stone in October 2017. "And I made a record I'm extremely proud of, from the bottom of my guts — I excavated the most gnarly lyrics that were so difficult for me. And people still like it! It's really beautiful, and it's very healing. I feel like I'm being seen for what I actually am, and people are OK with it."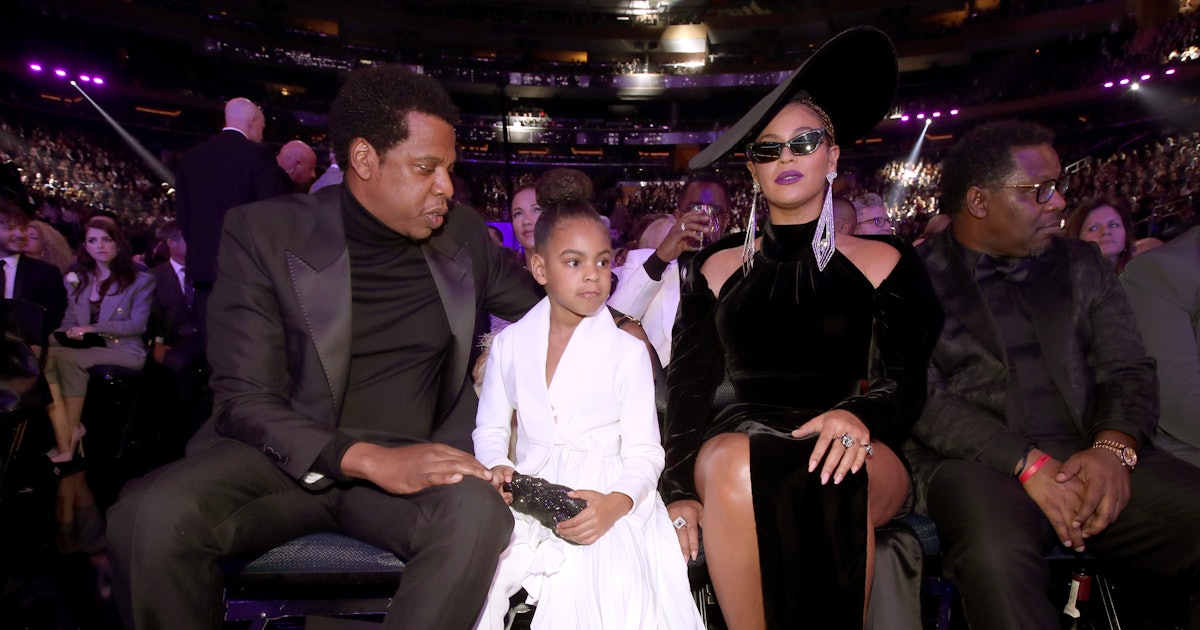 Rainbow seems to have been a very personal project and because of that, it really resonated with fans. They could connect to it, either because they empathized with Kesha or because they had shared similar struggles at one time or another. After watching her go through such a tough time so publicly, it would have been incredibly rewarding to see her win for Best Pop Solo Performance. It totally makes sense that fans would be more than a little mad that Kesha was snubbed.
One fan very sweetly wanted to make up for the lost Grammy by sending Kesha a less official (but still very heartfelt) replacement. Others were simply perplexed at how events had turned out. They couldn't wrap their minds around how Kesha didn't end up taking home the win.
Some fans didn't even want to stay tuned for the rest of the ceremony after the snubs, but there was still Kesha's performance of "Praying" to look forward to. The song was inspired by the legal issues with Dr. Luke, according to Us Weekly. On Twitter, Kesha shared how nervous she was about performing it at the Grammys but how important the song was for her, too.
"when i wrote praying, with ben abraham and ryan lewis, i just felt as if i had gotten a huge weight off of my shoulders [sic]," she wrote. "it felt like an emotional raw victory for myself, one step closer to healing. I never could have known what would've happened these past few years [sic]."
"i just want to say that i needed this song in a very real way, im so proud and nervous and overwhelmed to be performing it at the grammys on sunday, and if you need it i hope this song finds you [sic]," Kesha continued in the same thread of tweets.
Still, after Kesha's performance, surely her fans knew who the real winner was.
Check out Romper's new video series, Romper's Doula Diaries:
Watch full episodes of Romper's Doula Diaries on Facebook Watch.