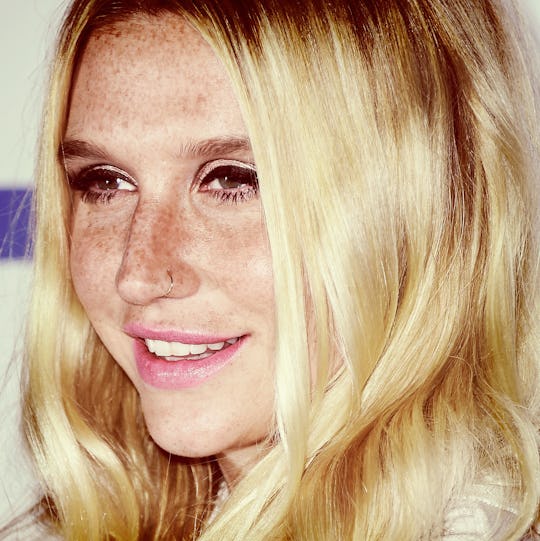 Frazer Harrison/Getty Images Entertainment/Getty Images
Kesha's Latest Dr. Luke Allegation Is A Shocking One
Singer-songwriter Kesha posted a selfie on Instagram on Sunday, but the caption accompanying it wasn't song lyrics or messages of body positivity. Instead, Kesha claimed she would be allowed out of her contract with Dr. Luke if she publicly apologized and said Dr. Luke had not raped her, as she has previously alleged. Kesha's latest Dr. Luke allegation is shocking, but she claims that this sort of proposal is what occurs behind closed doors in the industry regularly.
Kesha refused to accept the alleged offer, according to her Instagram post, writing:
So. I got offered my freedom IF I were to lie. I would have to APOLOGIZE publicly and say that I never got raped. THIS IS WHAT HAPPENS behind closed doors. I will not take back the TRUTH. I would rather let the truth ruin my career than lie for a monster ever again."
Kesha did not explicitly state who offered her freedom from her contract, but considering she is legally tied Dr. Luke's Kemosabe Records label at Sony, it seems she's suggesting the company or label are behind the offer.
The "We R Who We R" star's legal team are still fighting to have Kesha released from her recording contract. People reported that in March, Kesha's lawyers filed an appeal to the New York Supreme Court in an attempt to overturn a February ruling that Kesha could not break her contract with Sony and Kemosabe Records.
Romper reached out to Kemosabe Records for comment on the latest allegation, but did not hear back immediately. So far, representatives for Sony, Kemosabe Records, and Dr. Luke have not responded publicly to the Instagram post. However, Dr. Luke has denied all allegations of sexual assault on Twitter in the past (it's worth noting that he has never been charged with any crimes related to Kesha's claims), and according to People, Dr. Luke's attorney Christine Lepera has previously spoken out about the #FreeKesha campaign:
The Court repeatedly stated Kesha was already free to record without Dr. Luke, and that she had not presented any facts supporting her claims. That's because all the evidence – including Kesha's own sworn testimony – show her allegations are false. Her attorneys can continue manufacturing even more false and outrageous claims, but the fact remains that her time would be better spent in a studio than wasting time having her lawyer and mother spin lies in the media.
Kesha's latest allegation is definitely a serious accusation to make, and if true, represent a truly troubling situation. Her fans are sticking by her side, however, and many have expressed admiration for Kesha's unwavering commitment to stay true to herself.