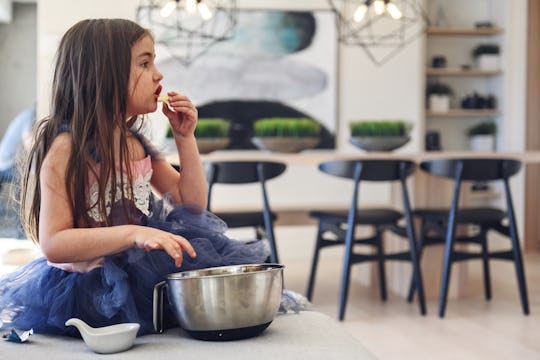 lisegagne / Getty
20 Kid-Friendly Halloween Movies On Amazon Prime For Big Kids & Small
Throughout the month of October, after the kids go to bed, I like to work through my queue full of scary movies to get into the Halloween spirit. During my kids' waking hours though, I only stream kid-friendly movies so I can get them excited for the holiday without giving them nightmares. Between the ones included in my Prime membership and the ones available to rent, there's no shortage of silly or spooky kid-friendly Halloween movies on Amazon Prime that the whole family can enjoy.
With all the fun of costumes and candy comes the spooky, and often scary, side of Halloween. Many adults and older kids may get a kick out of the jumps and scares of the holiday, but most younger kids just want to focus on their yearly trick-or-treating route or their jack-o-lantern design. So, as eager as you may be to introduce your kid to their first thriller movie, the kid-friendly ones are going to go over much better.
Amazon has all kinds of Halloween content to stream. There are sing-alongs, short features that are under 15 minutes, and TV specials that you can either rent or buy. If your kids are old enough to sit still for longer than 20 minutes, there are also some really fun movie options they can enjoy alone or that make for a fun family Halloween movie night. Here are just some of the family-friendly Halloween movies from Amazon Prime you should be adding to your watchlist and unless noted otherwise, are included with your membership.