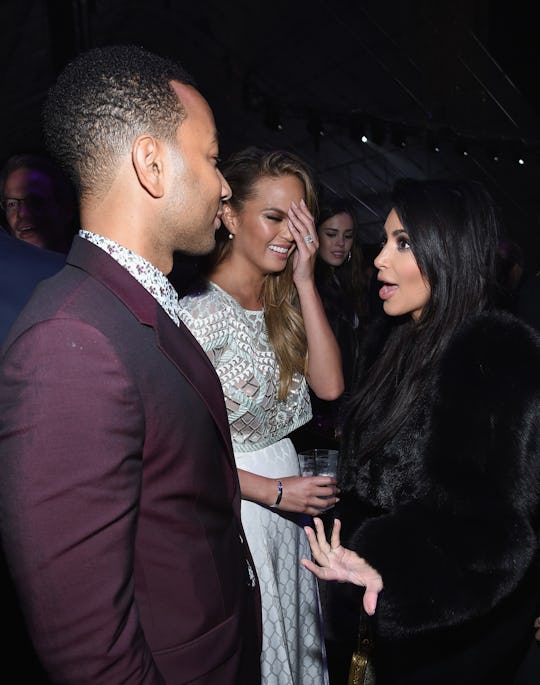 Kim K & Chrissy Teigen Had A Pregnant Double Date Last Night, & Here's What We Imagine They Talked About
Expectant mothers and prolific Instagram celebrities Kim Kardashian and Chrissy Teigen had a double date on Saturday in Santa Monica, California. They were joined by husbands Kanye West and John Legend. The two moms both have on-point style (while pregnant or not!), have faced down body shamers online, and tend to be open and straightforward, so it's a friendship that was bound to happen, and one that I'm pretty excited appears to still be flourishing.
Reality star Kardashian is expecting her second child in the next month, while supermodel Teigen only announced her pregnancy in October. While we couldn't peek in and overhear the dinner chat last night, here's a few things we expect were on the table.