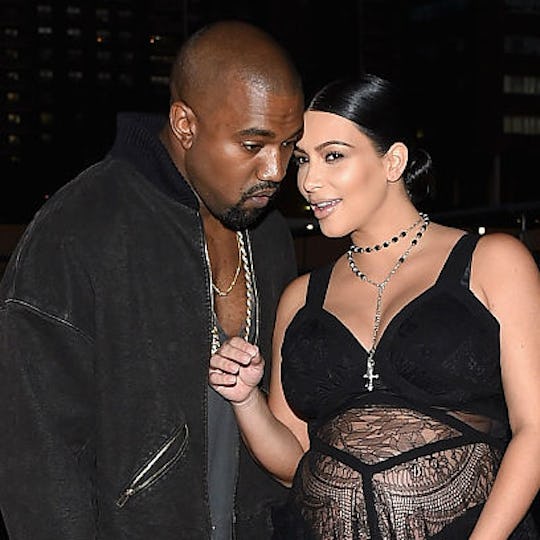 Kim Kardashian Just Teased A New Kanye Single, Which Is The Best Way To End 2015
And you thought your New Year's Eve couldn't get any better. It turns out Kanye West will release a new song tonight, which couldn't be a more perfect way to end 2015. And who shared the news? Well, none other than his wife and number one fan, (you know, besides himself.) In true Kim Kardashian fashion, the reality star took to Twitter to share the news of her husband's future single. Though there were some Kimojis missing from the tweet, she did include a few musical notes along with the message, "YEEZY YEEZY YEEZY NEW SONG ABOUT TO DROP #FACTS."
If Kardashian's tweet is true, and not some poorly planned April Fool's prank (She just had a baby. We could understand if she has the dates confused.), this would be the West's third single of 2015. The first, "FourFiveSeconds," was released in January as a collaboration with Rihanna and Paul McCartney. The second song "All Day," which was a collaboration between West, Theophilus London, Allan Kingdom and Paul McCartney, dropped in March.
A new, potentially banger, single would also be a great way to end West's already month. Yesterday, GQ named West the most stylish man of 2015. And there was the whole birth of Saint West on Dec 2. Clearly a new song is just what Wes — and, to be honest, the rest of the world — needs to end 2015 with a bang. Let's just hope he doesn't dissapoint.
Images: Michael Loccisano/Getty