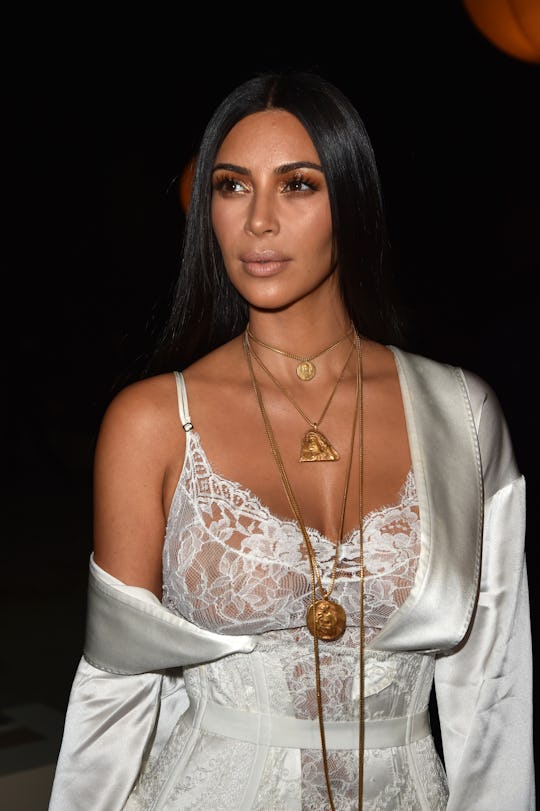 Pascal Le Segretain/Getty Images Entertainment/Getty Images
Kim Is Back With A Beautiful Tribute To Her Family
Following the robbery in her Paris apartment in October 2016, Kim Kardashian has been uncharacteristically – but very understandably – quiet. Though usually a social media junkie, Kim has been mostly staying out of the public eye since the robbery occurred. With the fallout from that to deal with and her husband Kanye West's recent hospitalization, it's no surprise that the entire Kardashian West family hasn't been quite as extroverted lately. However, they seem to be making something of a return to the world of social media. Kim Kardashian posted a video of her family to her website and it's a sweet look at them during their off time.
Kim hadn't posted to her social media accounts for months after the robbery and kept her appearances to a minimum, but recently she's been showing up in her friends' and family's posts. She even began to post on her own accounts again, though Kim seems to be keeping the focus on her husband and kids, North and Saint. The video Kim posted to her website is only a few minutes long, but it's a montage of moments from the last few months that captures the family's quieter times and some of their personal triumphs, too.
Many of the moments featured in the video are very relaxed and normal as they show the family spending time together: Kim and Kanye with their arms around each other, North playing with her cousins and sledding with her mom, Kim cooking, Saint taking what might be his very first steps. There are plenty of adorable shots of North and Saint, including North hopping over to help clean up after Saint spits up while Kim remarks that she's such a good big sister.
There's also plenty of glamour to remind viewers just which family they're watching. But despite all the sparkling gowns and huge faux fur coats, there is a distinctly personal touch that makes it clear you're watching these big moments from the family's point of view. It may not be what the rest of the kids on the playground are doing, but hanging out backstage during a Yeezy show or dancing at the MTV VMAs are how it works for this family.
Kim also posted a picture to her Instagram account captioned, simply, "family" that shows her with Kanye and the kids. After taking some deserved time off, it looks like Kim is getting back to her old self.