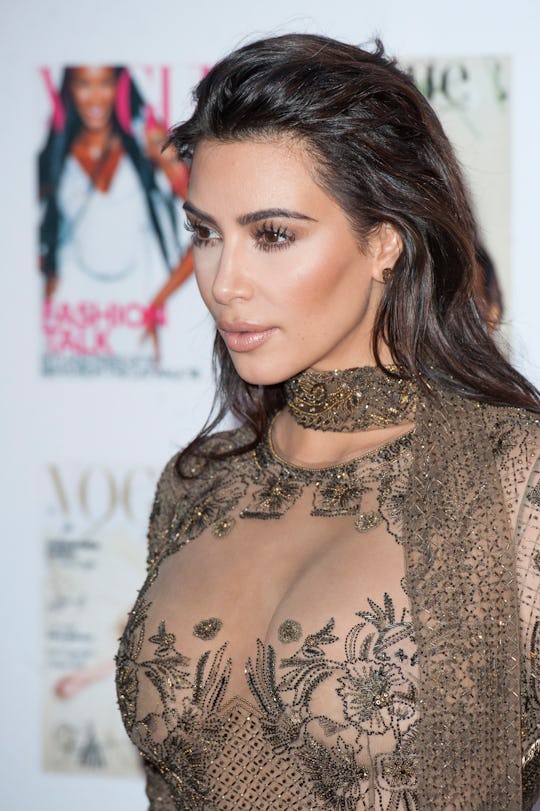 Jeff Spicer/Getty Images Entertainment/Getty Images
Kim Kardashian West Says Castile's & Sterling's Deaths Make Her Worry For Other Families
On Friday, Kim Kardashian West joined the multitude of people weighing in on the deaths of Philando Castile and Alton Sterling, two black men shot by police earlier in the week. She had previously retweeted posts that hinted at her feelings, but in Kardashian West's Black Lives Matter post, published on her website, she made her opinion quite clear.
"I want my children to grow up knowing that their lives matter," Kardashian West wrote Friday. "I do not ever want to have to teach my son to be scared of the police, or tell him that he has to watch his back because the people we are told to trust—the people who 'protect and serve'—may not be protecting and serving him because of the color of his skin."
She decried the "senseless murder" of Sterling and Castile, writing that the videos of their deaths left her appalled and heartbroken. (Neither of the officers involved with Sterling's or Castile's deaths have yet to be charged with any crime. All have been put on administrative leave pending investigations.) Kardashian West then also spoke out against the violence that left five police officers dead in Dallas Friday, writing:
The last thing we need is to fuel anger with more hate or violence, especially toward the many incredible police officers who risk their lives every single day to protect our families and communities.
Instead, she advocated for peaceful protest. "We must peacefully use the power of our voices and the strength of our numbers to demand changes in the judicial system so that brutality doesn't ever go unpunished," Kardashian West wrote. "It is our responsibility as Americans and as parents to create a safe future for our children."
Kardashian West included several useful links at the end of her post. The first directed readers to find their legislators, the second and third linked to two GoFundMe pages for Castile and Sterling's families, and the fourth was a direct link to the Black Lives Matter website.
Her post joins several other statements penned by notable celebrities, including Beyoncé's "Freedom" post, Jay-Z's song on police brutality, and Rihanna's Instagram post on Alton Sterling. Many of Kardashian West's Twitter followers called for her to speak up on the topic earlier in the week, when she left the incidents unaddressed and chose to retweet others' views on the deaths instead. The majority of responses came from a Tweet Kardashian West posted of herself in a bathing suit, with commenters responding:
It's good to see celebrities using their public reach to spread a very necessary message in a way that advocates for peace and a much-needed change for the next generation.